Amal Clooney: Australia can be a 'global leader on human rights'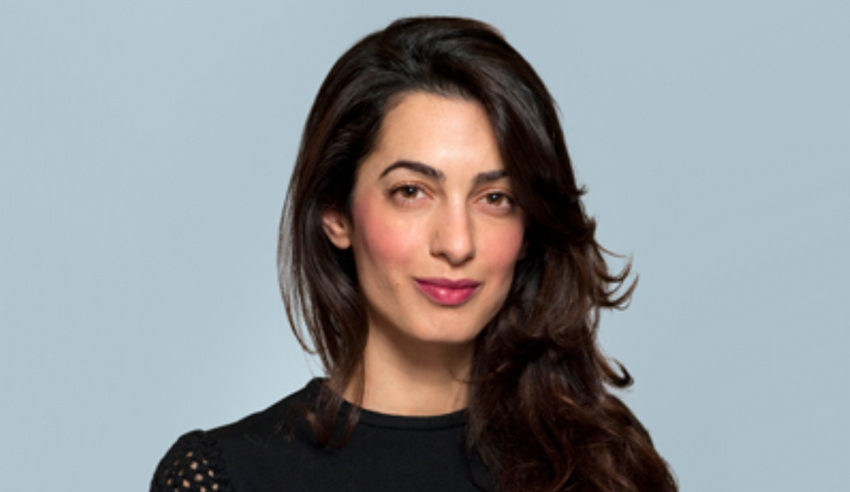 Renowned barrister Amal Clooney has urged Australia to adopt laws that lead the world in defending human rights.
Earlier on Friday morning, UK barrister Ms Clooney – who specialises in international law and human rights law – spoke at a hearing being conducted by the human rights subcommittee of the joint standing committee on foreign affairs, defence and trade on whether Australia should pass legislation that imposes sanctions on human rights abuses.
The hearing (which is still underway) relates to US laws inspired by Sergei Magnitsky, who uncovered a plot worth $230 million committed by Russian government officials. He testified against the officials, was arrested, tortured and died in jail – and was then trialled posthumously.
The US passed the Sergei Magnitsky Accountability Act in 2012, which was expanded on in 2016. The US government has since imposed sanctions on 94 individuals, 102 entities and across 24 countries, including South Sudan, Uganda, Iraq and Cambodia.
Speaking via video link from Los Angeles, Ms Clooney said that "at a time when authoritarian leaders are becoming more united, and innovative in finding ways to abuse human rights, surely governments that are defending human rights should do the same".
"Yet, so far, only three states – the US, the UK and Canada – have robust, global powers to impose sanctions on human rights grounds. I think it is time that Australia joins the club," she said.
"Australia can adopt a new law that becomes a model for other democracies. Existing legislation in the US, the UK and Canada provides a roadmap for a new law. Australia can build on this and introduce its own law which serves as a model for others, including European states that are currently considering similar legislation."
There are two major lessons to be learned from such laws thus far, Ms Clooney continued.
"First, legislation should provide a basis for action that is broad enough to counter the types of human rights violations that are being perpetrated around the world, and second, legislation should aim to reduce the scope for selectivity and abuse in the selection of sanctions targets," she said.
"More specifically, I believe that legislation should allow for the imposition of sanctions in response to any serious abuse of human rights law or international humanitarian law. I believe that sanctions for such serious abuse should mean not only responding to extrajudicial killings and torture, but also, for instance, sexual violence, corruption, persecution on grounds of race, religion or sexuality, detention on false charges, and silencing of the media.
"I believe that sanctions should apply not only to individuals, but to companies, not only to government officials but also to terrorists and businesspersons, and the network of collaborators who facilitate their crimes."
Furthermore, Ms Clooney suggested that legislation should seek to limit the extent to which sanctions powers can be misused.
"Governments [should] establish an independent expert committee, that is responsible for recommending targets. This could improve the objectivity of the process and create space for governments to impose sanctions against nationals even of states that may be political allies or trading partners," she posited.
"Today, only a handful of countries have laws that allow sanctions to be imposed for global human rights abuses, which means that one of the most promising tools we have for enforcing human rights is not being used to meet some of the most serious challenges we face.
"What you are considering in this inquiry is the opportunity for Australia to lead with a new paradigm: that when human rights are under attack, targeted sanctions will be a counter-attack. That victims can expect accountability, not impunity.
"You are writing your country's history. So, let this be a new chapter in which Australia is a global leader on human rights."