New approach launched to tackle growing family violence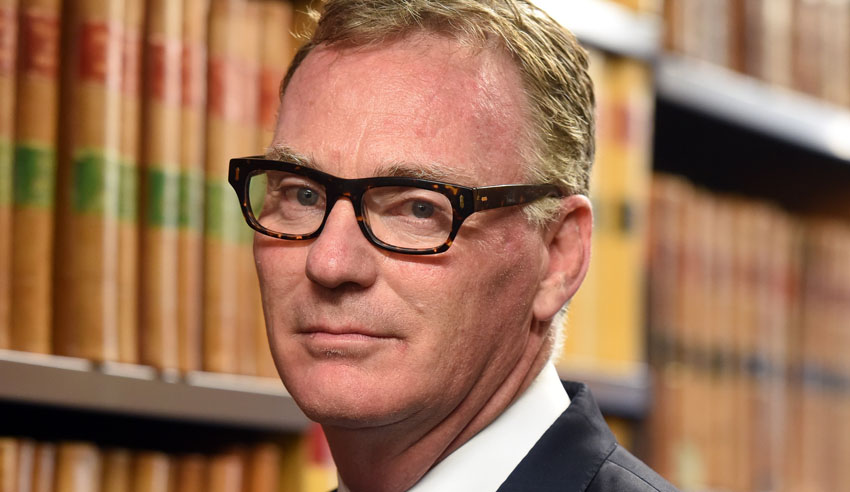 A new $13.5 million pilot program has been launched to enhance protections for families entering the family law system who are at risk of domestic violence, which has seen a concerning increase across the year.
Known as the Lighthouse Project, the program will screen participants involved in family law parenting matters for risk factors when a matter is filed. Cases can then be triaged according to the level of risk, and support provided to families identified as being in need.
Attorney-General Christian Porter said the pilot – supported by legislation passed by Federal Parliament last month – will begin in Adelaide next week, with the Brisbane and Parramatta registries of the Family Court of Australia and the Federal Circuit Court of Australia to commence early in January.
"Families using our court system have a right to feel safe and protected and the Lighthouse Project will ensure at-risk families are identified early so they can receive the specialist support they need," Mr Porter said.
"The legislation also protects the sensitive information obtained during the family safety risk screening processes, enabling free and confidential participation in the project, and improved outcomes for vulnerable families."
The Lighthouse Project is a three-year $13.5 million government-funded pilot program to screen for risk through the innovative use of a confidential web-based risk screening platform called Family DOORS Triage.
Chief Justice Will Alstergren who officially launched the Lighthouse Project at the national STOP Domestic Violence Conference in Queensland acknowledged the important role that support services play in helping separating couples and their families. He said that although the legal profession plays a significant role, "it has been important to listen to those who operate at the coal-face."
Chief Justice Alstergren said the new program was a significant step towards "improving risk screening and providing a system that is much more holistic in its consideration of the health and welfare of the families involved in family law proceedings."
"The level of family violence in our society is a disgrace. We as a community cannot accept the number of deaths every week, month or year, or the number of people scarred for life physically, or mentally," he said.
"For too long, the process of separation and divorce has been viewed largely as a legal issue. But we know, it is much broader than that. The Courts' innovative Lighthouse Project places significant attention on the health, safety and wellbeing of separating couples.
"As a modern court operating in the family law jurisdiction, our role is in early risk identification and responsiveness to those risks.
"The confidential risk screening process will enable the Courts, at the very early stages of a parenting case filed in the pilot locations, to triage the matter. 
"Our specialised in-house family counsellors will help litigants navigate the process, assist in safety planning and refer families to appropriate health and other services."
The tool will be piloted in parenting matters in Parramatta, Brisbane and Adelaide and used to connect families with health and other support services, such as police and child welfare authorities. Cases identified as "high risk" will be sent to a specialist list of 10 judges.
Cases identified as "high risk" will be referred to a list known as the Evatt List, in which matters will go before one of 10 specialist judges who have been selected for their experience and training in the area of family violence. Judges will be assisted by a highly skilled team that includes registrars and family consultants.
Minister for Foreign Affairs and Minister for Women, senator the Honourable Marise Payne, said a specialist family violence list will also operate in the three selected registries for high-risk cases, enabling them to be fast-tracked with appropriate security arrangements in place.
"The Government's first priority is to keep Australians safe. Combating violence against women and children is central to that goal. The $13.5 million funding for this pilot builds on the Government's significant and ongoing investment in addressing domestic violence, including our $150 million COVID-19 Domestic Violence Support Package," Ms Payne said.
"As a Senator from Western Sydney, I am particularly pleased to see one of the pilots take place in Parramatta. Since 2019, I have chaired 15 roundtables with women across Australia to share information and coordinate efforts to prevent and respond to violence against women across Australia."
This comes as the Morrison government plans to merge the Family and Federal Courts but former Family Court Chief Justices and legal experts have said it will have an"undesirable effect for families and will have significant impacts down the line.