Barrister appointed deputy president of Fair Work Commission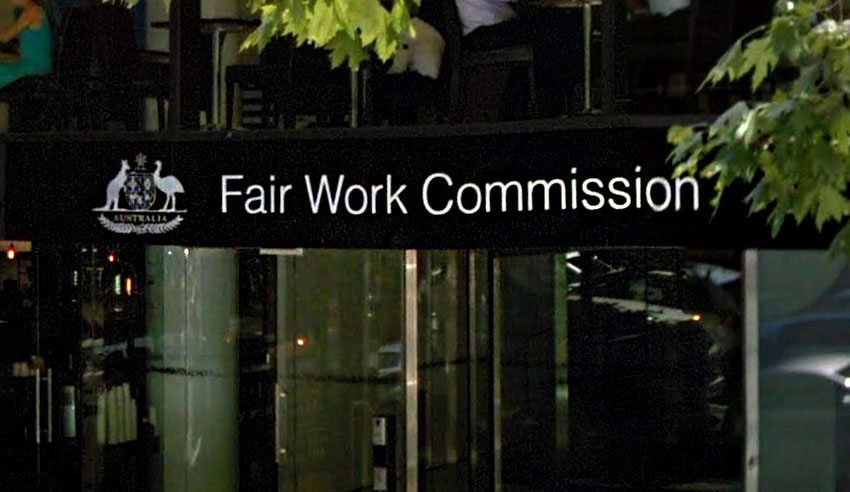 Earlier in April, Attorney-General Michaelia Cash named five new Fair Work Commission members, including a Victorian barrister as deputy president.
Michael Easton, a barrister who has over 21 years of experience as a lawyer, has been appointed as the new deputy president of FWC. His term commenced on 7 April 2021.
Mr Easton – who was called to the Victorian Bar in 2004 and has served as a senior member of the NSW Civil and Administrative Tribunal since 2019 – specialises in industrial and employment law representing small and large businesses, government agencies, executives and employees.
Senator Cash also named four new commissioners, whose terms start between early April and July of this year: Alana Matheson, Sophie Mirabella, Bernadette O'Neill and Phillip Ryan.
Ms Matheson has served as director of workplace relations advisory at KPMG Australia and deputy director of workplace relations at the Australian Chamber of Commerce and Industry.
Ms Mirrabella, a former MP representing Indi, was called to the Victorian bar in 1998 and currently works as the general manager of government and media relations at Hancock Prospecting Pty Limited.
Ms O'Neill – who has worked in employment and industrial law since her admission in 2000 – has been general manager of the Fair Work Commission since 2012 and has 18 years' experience working in industrial relations at the state and federal level.
Finally, Mr Ryan, who was admitted in 2009, brings 21 years of experience with the NSW branch of the Australian Hotels Association and has served as national director of Legal and Industrial Affairs for the Australian Hotels Association and legal practitioner director of Hospitality Legal Pty Limited since 2016.
In a statement, Senator Cash said: "On behalf of the Australian Government, I congratulate the new Deputy President and the Commissioners on their appointments. I am confident that the appointees will execute their duties with impartiality and diligence."