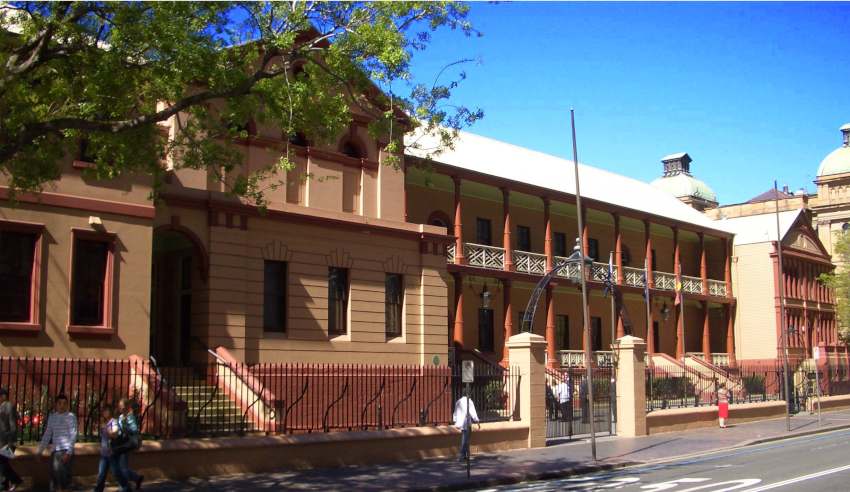 In a massive step forward for NSW, Attorney-General Mark Speakman has just announced the reform of sexual consent laws.
The announcement comes after the NSW Law Reform Commission (LRC) published a report last November analysing the NSW consent laws. The current laws will be strengthened and simplified in response to increasing calls across the community to protect victims and survivors of sexual assault.
The new stipulations mean that affirmative consent is now law: unless someone does or says something to communicate consent, they have not consented to sexual activity. Similarly, the accused person's belief in consent will not be recognised by law unless they did or said something to establish consent. This also protects victims further by recognising the "freeze" response, whereby someone freezes and cannot communicate a lack of consent.
The LRC review was prompted by survivor and advocate Saxon Mullins, who gave up her anonymity to appear on ABC's Four Corners in 2018 and is now the director at Rape & Sexual Assault Research & Advocacy (RASARA).
"After so many years fighting for this, it's almost hard to believe we'll actually have affirmative consent laws in NSW," Ms Mullins said.
"I thank the Attorney General for going the extra step to ensure affirmative consent will be law in NSW."
The LRC received almost 200 submissions in total and almost 3,900 people accessed its online survey. The government is supporting, or supporting in principle, all 44 of the LRC's recommendations.
Attorney-General Mark Speakman said the affirmative model for consent will "address issues that have arisen in sexual offence trials about whether an accused's belief that consent existed was actually reasonable."
"No one should assume someone is saying 'yes' just because they don't say 'no' or don't resist physically. Steps should be taken to make sure all parties are consenting," he said.
"No law can ever erase the trauma of sexual assault, but we can send the message that survivors' calls for reform have been heard."
Among other changes, the reforms also introduce five new jury directions available for judges to give at trial to address common misconceptions about consent. The directions include clarification around different people's reactions to trauma and sexual assault within relationships, as well as the fact that the way a person is dressed, or the fact that they have consumed alcohol or drugs, doesn't indicate consent.
"These directions will support complainants by ensuring their evidence will be assessed fairly and impartially, and that juries will be able to better understand the experiences of sexual assault survivors," Mr Speakman said.
Sheree Buchanan, senior associate in abuse law at Shine Lawyers, said the new reforms put the responsibility back on the accused, rather than the victim.
"For too long, the criminal justice system in this country has been stacked against women who have been raped," she said.
"Accused perpetrators are too often acquitted on the basis they had reasonable grounds to believe the alleged victim consented – even when this was not the case."
However, the Australian Lawyers Alliance (ALA) said that the new reforms are unlikely to make a real difference to the victim's experience in a criminal sexual assault trial and that a restorative justice framework is needed.
"Affirmative consent laws might be useful as a symbolic acknowledgement of the importance of consent and also help with consent education, but they will not make a significant difference to the nature of criminal trials," said Greg Barns SC, national criminal justice spokesperson for the ALA.
"Affirmative consent laws are already in place in Tasmania and these laws have had no impact on the number of victims coming forward or the rate of guilty pleas.
"A restorative justice framework would provide victims with more choice and power in relation to how the crime is addressed and how they engage with the person that hurt them."
The NSW government has committed to funding education programs for judges, lawyers and police about change to consent law and will also fund research into past reports of sexual assault and why many cases either do not result in criminal proceedings or are withdrawn early. 
Minister for Education Sarah Mitchell said that the government will also be working with NSW schools and teachers to change societal attitudes from the ground up.
"The Government will improve the resources available for teachers and students, updating both the curriculum and the resources used to support students' understanding, to reflect the changes brought about by these legal reforms," she said.
"We will also work with parents and carers to develop specific resources so that families are part of the solution as we continue towards a culture where sexual violence is never acceptable."
A bill to give effect to the reforms will be introduced to NSW Parliament later this year, which is a giant win for those like Ms Mullins, who has been advocating since her own sexual assault.
"I want to thank all the survivors who have raised their voices in support of changing these laws, those who are public with their stories and those who have chosen not to be. Your bravery has not gone unnoticed," she said.
"This of course isn't the end of our work, nowhere near, but in a space where the wins can sometimes feel few and far between, I'd like to take this time to celebrate this one. I can never go back and change the outcome of my case, but we have changed how some stories will end."
Are you an emerging legal professional and/or law student keen to stand out from the pack? Lawyers Weekly's Career Expo & Emerging Leaders Summit will connect you with Australia's top companies and leading educators to help you secure the perfect role.
The free-to-attend live-stream event is designed to arm you with the tools and strategies to succeed in the current market and is being held across three action-packed days over 8, 9 and 10 June. As well as being treated to a wealth of practical tips, the event is offering a prize to one lucky attendee: return flights to New Zealand!
Click here to find out what you'll gain from attending and head to the official site to register now!