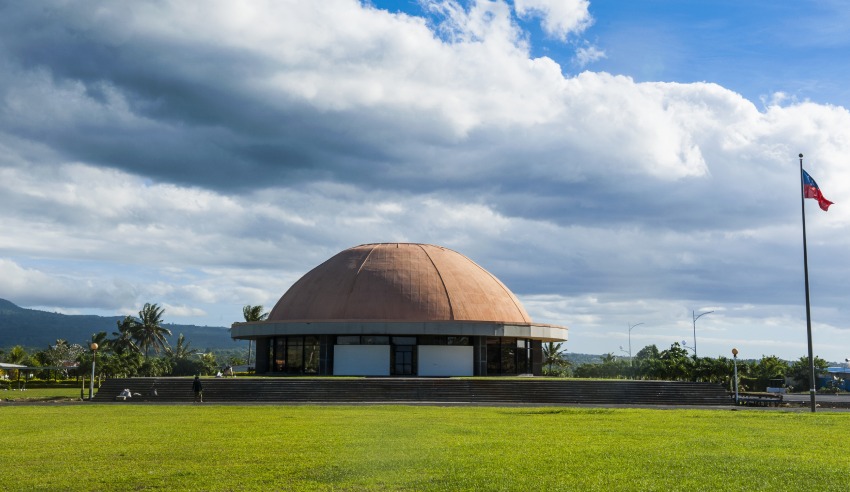 New bills introduced in Samoa last year could mean that judges will be able to be dismissed without due process, according to the Australian Bar Association and the Law Council of Australia.
Just before declaring a state of emergency due to COVID-19, Samoa's Prime Minister, Tuilaepa Sailele Malielegaoi, introduced the Constitution Amendment Bill 2020, Judicature Bill 2020, and Lands and Titles Bill 2020 into Parliament.
The constitutional changes that could come into play as a result of these bills have significant implications for human rights and could undermine judicial independence, according to both the Australian Bar Association and the Law Council of Australia.
The changes could potentially mean that judges will be able to be dismissed by the executive without grounds or due process. Presently, judges are only able to be removed by a two-thirds vote of Parliament because of behavioural misconduct or mental incapacity. This could change, replacing the Parliament with the Judicial Services Commission, which would have an unlimited dismissal power and whose members would be mostly appointed by the executive.
Law Council president, Dr Jacoba Brasch QC, said that it is the court's duty to interpret Samoa's constitution and that matters must be resolved through the proper judicial process.
"Judges must be allowed to undertake their vital role without pressure, interference or personal attacks," she said.
"Inherent to the rule of law is the principle that all parties are accountable to the law, and obliged to adhere to decisions of the courts. The Law Council calls on all parties to respect the rule of law and democratic process aimed at the expeditious resolution of these issues."
Matthew Howard SC, president of the Australian Bar Association, said that the judiciary needs to remain independent from the executive.
"It is the role of the courts to resolve constitutional matters independently and in accordance with the law," he said.
"The independence of the judiciary is fundamental to upholding the rule of law and maintaining the integrity of the democratic process. The ABA supports the Samoan judiciary in exercising its vital role in resolving the current issue."
Dr Brasch QC also emphasised that the UN Basic Principles on the Independence of the Judiciary confirms the duty of governments and other institutions to respect and observe the independence of the judiciary, and to refrain from any inappropriate or unwarranted interference with the judicial process.
"Australia's legal profession has full confidence in Samoa's judiciary to resolve these constitutional matters thoroughly and independently, and in accordance with the applicable legal framework," he said.
"An independent judiciary is the cornerstone of the rule of law and anchors the integrity of the democratic process."