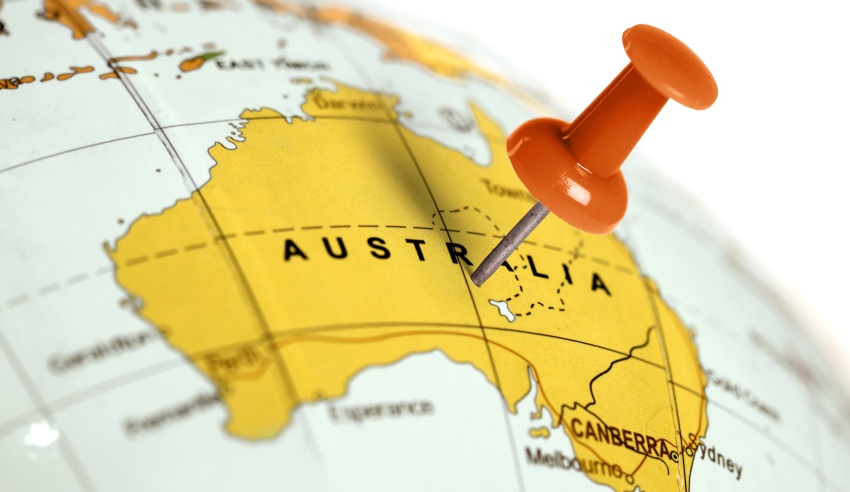 The law is a potent tool to save lives and improve Australians' health. It is an effective way for governments to protect citizens – particularly the young – from harm, whether by mandating seatbelt use, imposing a minimum age for alcohol and tobacco purchasing, or legislating for child restraints, pool fencing or gun control, write Dr Janani Shanthosh, Professor Coral Gartner and Ashley Schram.
At no time has the power of the law for better health been more evident than during the COVID pandemic, when legislation was quickly enacted to close borders, implement quarantine and institute intersectoral governance arrangements that have been instrumental in Australia's success.
That is why we are alarmed at the prospect that investor-state dispute settlement (ISDS) provisions may be included in the UK-Australia free trade agreement, announced recently.
These provisions will for the first time open the door for British multinationals to mount legal action against Australia if we enact legislation that could
significantly harm their profits.
ISDS provisions are a mechanism for resolving disputes in which a foreign investor believes that an arbitrary or capricious action of the host government has caused them to lose their investment.
Initially designed in the 1960s as a sweetener to attract post-war foreign investment and promote growth, they have been used regularly to sue governments over regulations designed to protect public health or the environment.
Philip Morris mounted legal action against Australia over mandatory cigarette plain packaging laws under an investment agreement that included an ISDS, for example.
Even when there is a public health "carve-out" that excludes certain measure from the ISDS mechanism, this does not prevent corporations from taking legal action to delay implementation, and the government still needs to mount a costly and time-consuming defence.
The use of the law to further corporate interests is known as regulatory entrepreneurship. Corporations have become accustomed to formulating and adapting regulatory entrepreneurship strategies to influence a range of forums, including the executive, legislative and judicial arms of government as well as international arbiters such as the World Trade Organisation.
This tactic is used not just by the tobacco industry, but by numerous other industries selling products known to be harmful or addictive, such as alcohol and sugar-sweetened beverages. In many cases, their exploitation of the law has become a major element of their business plans.
Corporations have used regulatory entrepreneurship successfully to overcome laws that could protect health although they were not designed specifically for this purpose. These include trade agreements, planning legislation, and environmental or industrial relations legislation.
For example, large liquor outlets in Australia regularly use the courts to dispute failed development applications for bottle shops, hotels, pubs and clubs. Even in locations where the police, social services and the community have argued strongly against new alcohol outlets, a review of Australian case law found the rulings were overwhelmingly in favour of industry interests.
Under our existing planning legislation, public health evidence regarding potential harm to health has had little or no influence in local courts, which are bound by laws that preference other considerations including market freedoms, amenity and existing planning controls.
The result is high densities of fast food, alcohol outlets, tobacco retailers, and poor health outcomes in some areas – especially low-income areas.
Even when industry does not mount legal action, the threat of doing so has been used successfully to delay legislation. Scare tactics and the fear of having to defend expensive legal action can be enough to derail the best intentions of our legislators and deter the introduction of innovative new policy that could create healthier communities.
The outcome of regulatory entrepreneurship is that there are numerous cases in which Australians' health is compromised by decisions in courts of law made in favour of multinational industry profits, rather than by our democratically elected governments with a responsibility to protect health.
We understand the value of competition and acknowledge the important role industry plays in terms of employment and wealth for Australia. But we need a better balance between the economic interests of the private sector and the public's right to an environment that supports their health.
The law does not need to be anticompetitive, but, equally, it does not need to be an impediment to good public health policy.
At a time when avoidable chronic diseases driven by smoking, obesity, and high alcohol use are at a record time high and governments are faced with unsustainable future healthcare costs, we would implore our legislators to look at appropriate and best practice mechanisms to protect public health, and to consider available evidence when drafting laws and trade agreements.
We have a right as a country to pass laws to protect children and young people from harmful and addictive products, without our policymakers needing to grapple with the looming threat of litigation by corporate bullies that want to maximise their profits by abusing any available legal processes.

By Dr Janani Shanthosh, research fellow, The Australian Prevention Partnership Centre; Associate Professor Coral Gartner, director, NHMRC Centre of Research Excellence on Achieving the Tobacco Endgame; and, Ashley Schram, Braithwaite fellow in the School of Regulation and Global Governance (RegNet).