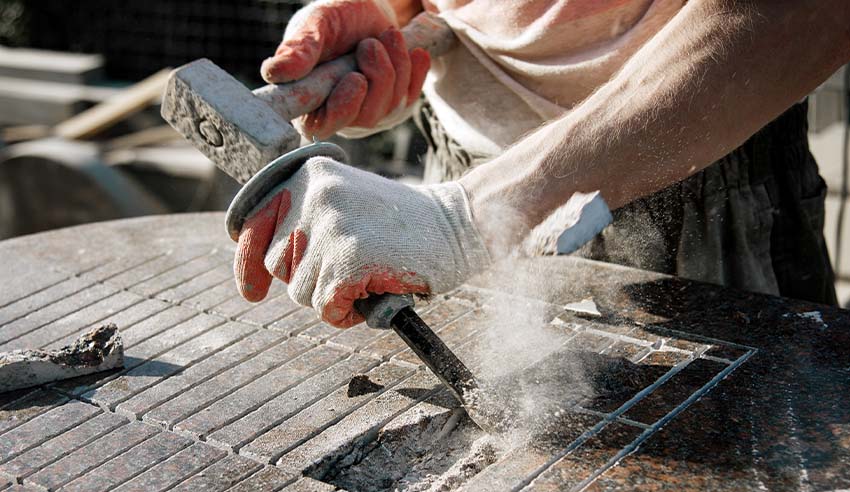 Victoria has announced that two new diseases will be added to the state's list of proclaimed diseases, following years of lobbying by infected workers alongside Shine Lawyers.
Last week, years of work resulted in a small win as the Victorian state government announced that lung cancer with silicosis and scleroderma with silicosis have been added to Victoria's list of proclaimed diseases – but Shine Lawyers said there's still more work to be done.
Roger Singh, national dust diseases practice leader at Shine Lawyers, who has been lobbying the state government to recognise scleroderma as a proclaimed disease since 2019, welcomed the state government's announcement but said more action needed to be taken to warrant a real change.
"This is a win for workers and their families. It will enable those who have worked with silica and developed scleroderma with silicosis to have their condition automatically accepted as an injury under the Workers Compensation Act," he said.
"This will allow workers to access compensatory entitlements with greater ease and expedition as the need to prove the scleroderma link has been removed.
"In a similar vein, workers who develop lung cancer with silicosis will have their claims automatically accepted, however the legislative change should still go further. This is because scleroderma will only be automatically accepted providing the worker also has concurrent disease in the form of silicosis."
Silicosis is a long-term lung disease caused by crystalline silica – which is often found in certain types of engineered stone as well as rock, sand and clay. People who work with these materials, including stonemasons who cut engineered stone into kitchen benchtops, create a fine dust that is easily inhaled.
After previous claims were denied, the Victorian government has now announced that the two silicosis diseases are now proclaimed diseases and will now automatically be deemed to be caused by the nature of a worker's employment.
This means stonemasons and others working with engineered stone who contract either of these conditions will no longer need to prove that they were injured at work to be eligible for compensation.
Denis Hardy developed scleroderma with silicosis as a result of working with silica and has developed significant disability as a consequence of his disease. Alongside Shine Lawyers, Mr Hardy fought to have his injury accepted by WorkSafe Victoria and has welcomed the legislative change.
"I commend the Victorian State Government's announcement yesterday in recognising scleroderma as a disease caused by occupational silica exposure. I have been suffering from this devastating disease as a consequence of my own past silica dust exposure which has devastated my health and wellbeing," he said.
"I am pleased that this change in the legislation will make it easier for workers with this disease to access compensation entitlements a lot easier and with greater speed than before."
Mr Singh, who has been at the forefront of the legal battle to establish the link between scleroderma and silica exposure, added that although the announcement was a step in the right direction, scleroderma should automatically mean compensation for the worker.  
"Although we commend the state government's announcement, workers with scleroderma in the absence of silicosis should not be discriminated against," he said.
"If a worker has suffered occupational silica exposure and been diagnosed with this horrific disease, the scleroderma condition in its own right should be automatically recognised as a work-related injury and much needed compensation entitlements should be paid."
Mr Singh added that he will be writing to the state government to explore this issue further.