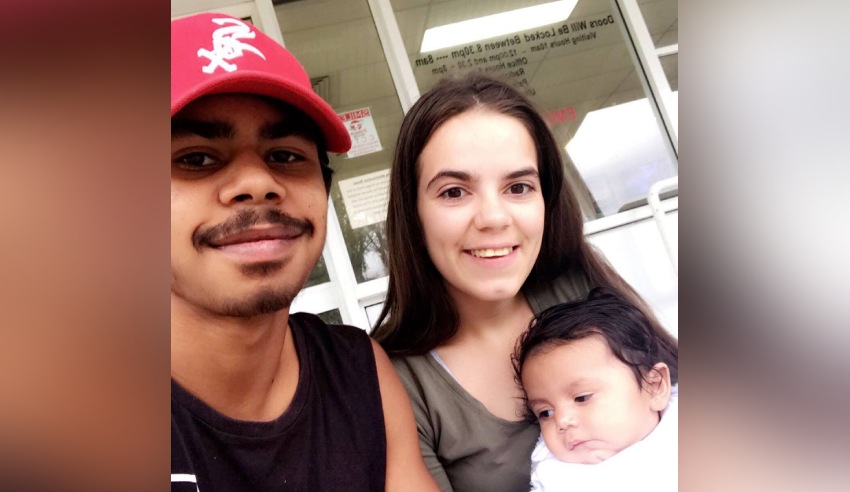 The family of a Gomeroi man found dead this week is demanding answers about his death and final moments.
The Aboriginal Legal Service will represent the family of Aboriginal man Gordon Copeland in a coronial inquiry into his death, after his body was identified on Monday.
The 22-year-old was last seen alive in the Gwydir River near Moree after a police incident in the early hours of 10 July. According to his family, he was a passenger in a vehicle that was pursued by police. Lesley Fernando, Mr Copeland's aunty, said they want answers to how he ended up in the river and what happened in his final moments.
"Gordon was deeply loved. He was a son, father, partner, brother, cousin, and nephew. He was excited to welcome another child into the world later this year, and we are devastated that his kids will grow up without their dad," she said, speaking on behalf of Mr Copeland's mother, partner and other family members.
The family are critical of NSW Police for taking almost three months to find Mr Copeland in the river. His body was found on 7 October.
"Since Gordon went missing, we've been calling the police non-stop, pleading with them to ramp up the search. Police told the media they never stopped searching for Gordon, but we don't believe that's true," Ms Fernando added.
"Meanwhile, our family and supporters were forced to search the river ourselves. We spent over $8,000 on wetsuits, boats, cameras and other expenses."
In NSW, all deaths in police operations are subject to a coronial inquiry, for which the Aboriginal Legal Service will represent Mr Copeland's family. Nadine Miles, acting CEO of the NSW/ACT Aboriginal Legal Service, said the organisation was "deeply saddened and furious" over the case.
"Gordon's life mattered. He is one of 17 Aboriginal people (who died either in custody or in a police operation) whose coronial inquests we are currently acting in. We don't want this work to be necessary," she said.
"No one should be suffering senseless, lonely deaths in rivers, on streets, or in prison cells."
Mr Copeland's family have several questions about how he ended up in the river and the police response surrounding his death and last moments. They have been denied access to bodycam footage recorded by the responding officers that night.
"We hope the coronial inquest will give us the answers we deserve. We are looking forward to seeking justice for Gordon," Ms Fernando said.
Mr Copeland is one of at least 12 Aboriginal people who have died in custody and police incidents across Australia this year. Three of these deaths were in police operations in NSW – Gordon's case; the death of Gamilaroi man Michael Peachey in Gunnedah on 20 May; and the death of Barkindji man Anzac Sullivan in Broken Hill on 18 March.