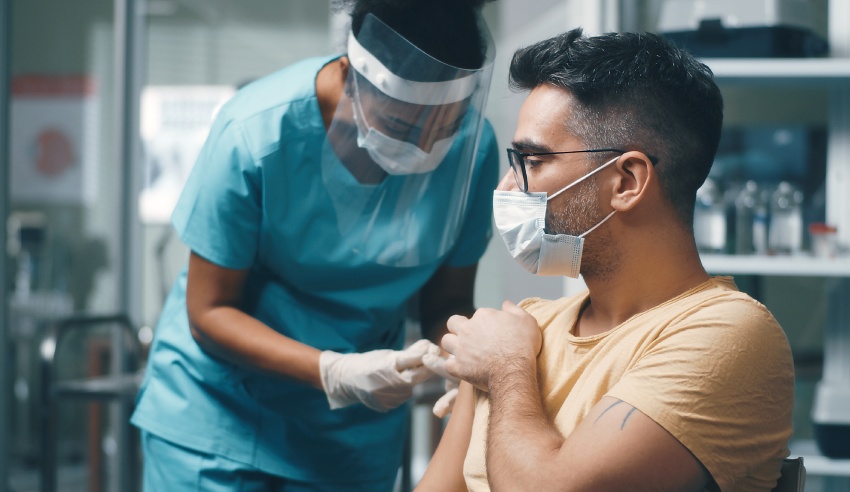 New COVID-19 worker directions recently introduced in Victoria mean law firms in the state could face thousands of dollars in fines if unvaccinated workers try to return to offices.
In new COVID-19 guidelines released last week in the state, firms who fail to comply could be fined over $100,000 – and if staff return to the office, they must be vaccinated or risk a $20,000 fine themselves. Vaccinated workers must also carry an authorised worker permit.
Under the new rules, employers will need to collect and store staff vaccination status data, and those who are unvaccinated will be unable to work outside their home unless they have a medical exemption.
The new Victorian government directions also require every authorised worker in Victoria to have had at least one dose of a COVID-19 vaccine by 15 October in order to work outside their home. To comply, lawyers must ensure their workers can prove they have received or booked their first vaccination by 15 October and are fully vaccinated by 26 November. The directions apply to all workers in Melbourne and regional Victoria who perform work outside their place of residence, including lawyers.
Employers must also treat employees who do not disclose their vaccination status as unvaccinated, with an exception for workers who have a booking to receive their first dose by 22 October. Courts can now impose penalties of up to $21,808 on individuals and $109,044 on businesses that issue worker permits to employees who do not meet permit requirements (including vaccination status).
However, the new directions should be "interpreted with caution", according to Heather Richardson, partner at Kalus Kenny Intelex.  
"As currently drafted, the directions are not comprehensive. Whilst lawyers are covered by the direction within the meaning of 'professional services worker', administrative and other employees of law firms are not," she said. 
"Whilst it may be assumed that all other workers must continue to work from home and are not permitted to attend the office (or elsewhere) for work in any circumstances, that is not expressly clear. The directions should be interpreted with caution, given the heavy fines that can be imposed on employers and employees who fail to comply."
This applies to a wide variety of Victorian workers, including those involved in manufacturing, meat and seafood processing, mining, professional sports, professional services including lawyers and financial services, real estate, repair and maintenance, retail, and transport. The current directions will end at 11:59pm on 21 October 2021.