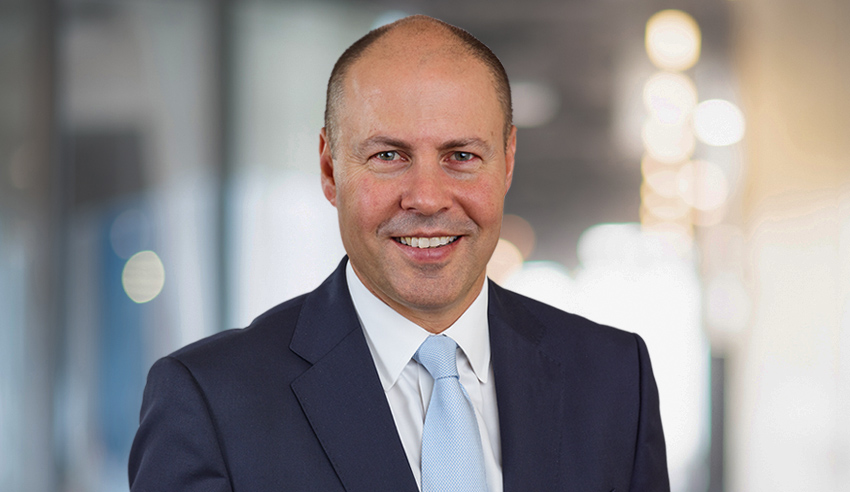 Despite feeling optimistic about the future of Australia's economy, Treasurer Josh Frydenberg has warned business owners not to get complacent on employees' return to office.
In an exclusive interview with Momentum Media director Alex Whitlock, the Treasurer shed light on the economic impact the COVID-19 pandemic has had on Australia and why he believes the country is in better shape for future growth than other jurisdictions.
"[It is] certainly the biggest economic shock since the Great Depression and a once in a century pandemic, certainly not the economic environment I thought I would be involved in as the Treasurer. In fact, I was pleased to deliver the first balanced budget in 11 years, was looking forward to delivering the first surplus budget in 12 years, and even after the terrible bushfires and the ongoing drought, we were on track for that," he recalled.
"And then the pandemic hit, and it turned the world on its head, there was no rulebook. And we saw Treasury fear that the unemployment could reach as high as 15 per cent. As you know, it's at 4.5 per cent today, a 12-year low. We saw GDP fall in the June quarter last year by its greatest number on record. And we have also seen across the rest of the economy a dislocation as the health restrictions took effect."
Mr Frydenberg said despite the challenges, Australia's economy has shown "remarkable resilience".
"Obviously, the Delta variant was another game changer that we encountered midway through this year, but overall, I'm pretty optimistic about where the economy is going," he said.
"There's more than $200 billion on household balance sheets that was not there this time last year, as well as business balance sheets.
"There are obviously strong pipelines of investment in both the housing sector of the backup programs like HomeBuilder, but also, more broadly, in machinery and equipment off the back of the expanded instant asset write off that we had in the last budget in the budget even before that."
As NSW continues to reopen this week, and Victoria due to follow suit within the coming week, Mr Frydenberg said he feels monetary policy will stay accommodative.
"I'm very confident that as restrictions ease, we will see people back in work, and we'll see businesses reopen and monetary policy will stay accommodative," he said.
"According to the governor of the Reserve Bank, for some time, he's already indicated his position with respect to the cash rate, and then fiscal policy will continue to provide support, whether it's through tax relief, infrastructure spending, or other particular programs. So overall, I'm optimistic and upbeat about the future prospects of the Australian economy."
Going forward, Mr Frydenberg urged business owners to take advantage of the support measures available and urged the market not to get complacent in their approach as many return to an office environment.
"If I take my mind back to March of last year, that's really when we feared the worst, and that's when you saw hundreds of thousands of our fellow Australians lining up outside Centrelink, with many having lost their jobs. People were fearful of losing their homes and their lifetime savings. And for some, those images were reminiscent of what we saw in the Great Depression.
"We responded with JobKeeper and immediately, it boosted both consumer and business confidence, and it suddenly saw employers, rather than sacking workers, hold on to them.
"I think that was a very important intervention, obviously a major economic support program, a combination of a wage subsidy and economic stimulus. And it had the desired impact in that it kept the formal connection between employers and employees.
"It also laid the foundation for what was a very strong recovery, saving – according to the RBA – at least 700,000 jobs, and the fact that today, our economy is larger than it was going into the pandemic, and that our employment levels are higher than they were going into the pandemic, does give people confidence that we have got through this crisis in a position that is stronger than that of many other comparable jurisdictions.
"And that's not a cause for complacency. Far from it. You know, I'm expecting to see contraction in the September quarter, off the back of the lockdowns in New South Wales and Victoria. But at the same time, once restrictions ease, I'm confident that going forward, the economy will continue to strengthen and grow."