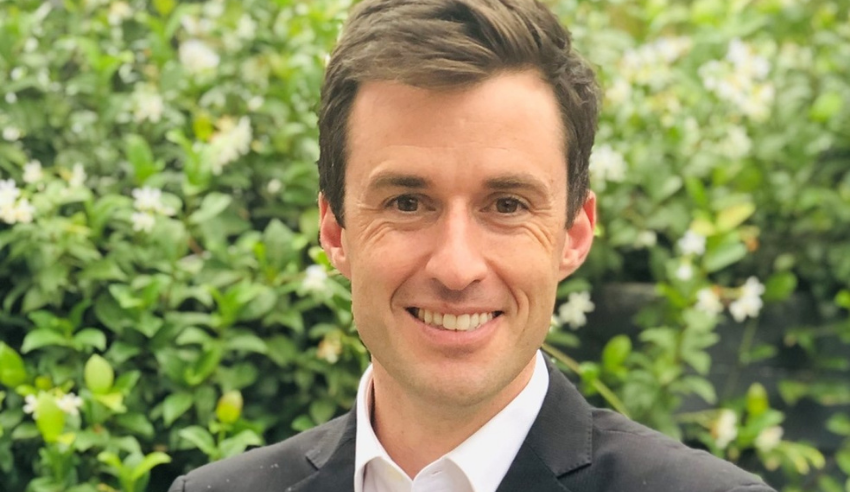 The Victorian Civil and Administrative Tribunal is currently "crippled", and urgent action is required, writes Dr Matt Bach MP.
Contrary to the prevailing academic orthodoxy, lower courts and tribunals in Western legal systems have an incredibly proud history. Drawing on this history, they continue to play a vital role in enabling access to justice for people from all walks of life. Yet, in Victoria, justice is being delayed, and denied, as a result of the state's backlog crisis.
If you adhered to the academic consensus, you might erroneously have thought that this was no bad thing. That's because the literature regarding lower courts and tribunals is dominated by scholars – influenced most by the left-wing French philosopher Michel Foucault – who utilise social control interpretations.
In doing so, they argue that – across the West – politicians, lawyers, the police, tribunal members and magistrates form part of a "ruling class". This class works assiduously, and as one, to oppress the poor and the marginalised. Thus, lower courts and tribunals are part of a "carceral archipelago", to use Foucault's memorable expression, which draws in more and more members of the poor.
This thesis is utter and demonstrable nonsense. This has most forcefully been demonstrated by the British historian Jennifer Davis. In A Poor Man's System of Justice, she showed that lower courts have historically been a "working class resource" – proactively accessed for a whole range of reasons, from neighbourly disputes, mothers dealing with recalcitrant children and any number of different property and development matters.
In my recent work (Combating London's Criminal Class: A State Divided, 1869-95), I draw and expand upon Davis' argument.
As the late 19th-century magistrate Henry Waddy correctly explained: "The Act of Parliament by which they [the lowest courts] were authorised described them as offices which were to be 'available for the poor,' the word 'poor' being used to denote, not the pauper or the outcast, but the working-man of the period".
This is the proud history of bodies like the Victorian Civil and Administrative Tribunal. Yet, today, VCAT is crippled.
Delivering justice in a time of change – the title of VCAT's 2020-2021 Annual Report – has never been more challenging. Central to its report is the swelling number of cases in backlog, with figures showing a 90 per cent increase of cases pending at the end of the financial year compared to the previous year. This is despite there being a 6 per cent reduction in cases initiated within this period. 
Of course, what this means for the Victorian community is justice is being denied through the lack of timely dispute resolution. Tribunal members and staff have worked admirably over this time – but they need more support from the state government.
One contributing factor to the backlog has undoubtedly been the advent of the COVID-19 pandemic, notwithstanding growing backlogs before March 2020. When COVID hit, face-to-face hearings were discontinued as the tribunal moved to remote hearings. Despite the adaptation of new technology, remote hearings take longer, particularly in high volume lists such as the Residential Tenancies List. 
What has garnered less attention in the media is the difficulty faced in continuing operations with manual processes and paper files. It is abundantly clear to members of the profession who are well versed in utilising the Supreme Court of Victoria's e-filing service, RedCrest, that VCAT needs to be equipped with a digital platform for case management. 
Project Felix, which is a program that moves the tribunal from paper to digital dispute resolution and case management, has been established for the planning and environment division. While this is an excellent initiative, other divisions need to be digitised to quell the increasing backlog. 
The tribunal's ability to clear the backlog of cases has also been hamstrung by a shortage of members. Indeed, last year there were 20 fewer members than in the year before. Having a healthy number of members available to hear cases is crucial.
What's more, the Residential Tenancies List has struggled most in this time of change. This high-volume list was significantly impacted by the COVID-19 Omnibus (Emergency Measures) Act 2020 that implemented the government's policy to place a moratorium on evictions. The reforms through the Residential Tenancies Amendment Act 2018 also came into effect last year, requiring extensive staff training to respond to the over 130 reforms. 
To respond to these changes, there must be a concentrated effort in the Victorian state budget to provide adequate funding for VCAT that is distributed amongst the lists based on case volume and need. 
When Davis described lower courts as "a poor man's system of justice", she was in no way being disparaging. The courts she described were easy to access, supportive of those with limited (or no) legal knowledge, and moved quickly.
This was very much the Kennett Coalition government's vision for VCAT when it was established in the 1990s.
But today, urgent action is required, lest the tribunal becomes entrenched as a poor man's system of injustice.
Dr Matt Bach MP is the Victorian shadow attorney-general.