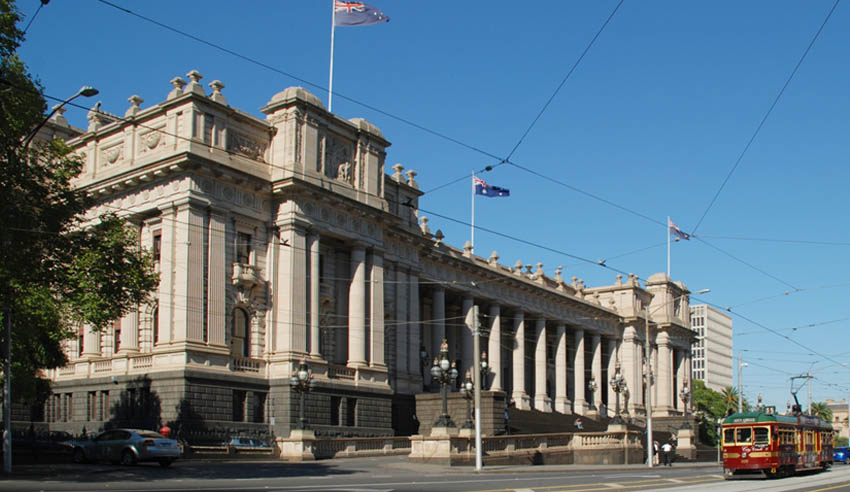 Following a promise from the Victorian government to spend over $4 million in support of those affected by historical forced adoptions, all states have been called to follow suit.
Earlier this week, Victorian Premier Dan Andrews announced a new redress scheme to help support people affected by forced adoptions from the mid-1950s to the 1980s, whereby children were forcibly taken from mothers deemed "unfit" to raise them.
The scheme is currently being designed, but in the meantime, $700,000 will be used for interim support; $500,000 of which will be used to provide payments to mothers of forced adoptions in "exceptional circumstances" and $200,000 of which will be given to community groups.
In a statement, the Premier said that the scheme would help to repair damage from the "quite awful, abhorrent practices".
"So many women, many of whom were unwed mothers, were forced, were coerced, were pressured into giving up their babies. That's wrong then, and it's wrong now," he said.
"Whilst we have, as a nation and as a state, offered a fulsome and I think a genuine apology for those practices, there's still a way to go in acknowledging the pain and the hurt of that but also doing everything we can to try to put that right."
Joanna Davies, whose birth-mother tragically died after a lifetime searching for her, has called for other Australian states to follow Victoria's lead. Ms Davies and her mother, Lorraine, were reunited after 49 years apart – but Lorraine passed away after a battle with cancer less than a year later.
"I was lucky to have finally met her, but the key learning in this is that the government does not have time to waste in addressing forced adoptions across the country," she said.
"Until now, there have been few apologies and little recognition of our losses and shared pain over decades."
Following a parliamentary inquiry in 2020, Shine Lawyers made a number of submissions, several of which have been taken up by the Andrews government. Special counsel Cameron Tout made submissions requesting the removal of the statute of limitations for legal claims and the establishment of a redress scheme for affected mothers and children.
"We're pleased to see that our submissions were accepted in principle, however, no timelines have been issued on when these changes will be implemented. We've seen many cases like our client, Joanna's, and we can't stress the importance of a time-conscious approach enough," he said.  
"Many of the mothers were drugged and forced to sign adoption papers under duress. This loss of will and liberty has negatively controlled the remainder of their lives. It has taken many of the women and children impacted, decades to even talk about the tragedy, let alone seek legal advice.
"In any state, this practice was undeniably illegal, unethical, immoral, and unjust, and it's time this wrongdoing is addressed across the country, and not just in Victoria."
This news follows an address to the Victorian Legislative Assembly in November last year, wherein state member for Geelong Chris Couzens acknowledged the ongoing pain of victims in an emotional address to the Victorian Legislative Assembly following months of inaction from the government. It additionally followed the release of the final report into the Victorian Parliament's inquiry into historical forced adoptions from the legal and social issues committee, after over 100 submissions from victims, medical and legal organisations were received.