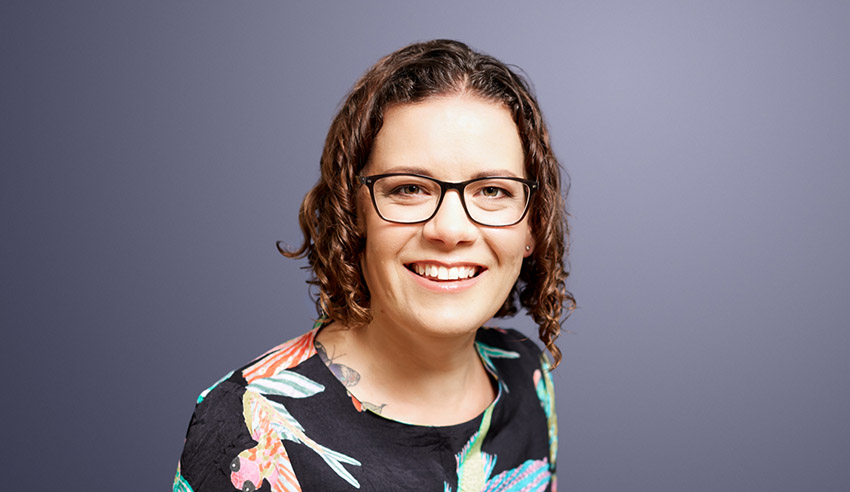 This lawyer is sick of the "appalling behaviour" in Australian politics – and has found that being in the legal profession has meant she already has a lot of the skills needed to be a politician.
Sarah Jefford is a family and surrogacy lawyer – as well as the Greens candidate in the federal seat of Wills, standing for the Greens Party in the upcoming federal election. Speaking recently on The Lawyers Weekly Show, she spoke about her career in family and surrogacy law and why she's deciding to run for Parliament.
The electorate of Wills has been a majority Labor seat since it was formed 73 years ago and operates in the Melbourne suburbs of Brunswick, Coburg, Pascoe Vale, Glenroy – but Ms Jefford said it's "getting more Green".
"Over the years, when we talk about two parties preferred, it's the Greens and Labor. The other parties don't really get a look in. It's a very progressive electorate. People are very concerned about things like climate change and integrity in politics and discrimination," she said.
"When I have lived in this area for a long time, a lot of my friends from Legal Aid and the Aboriginal Legal Service live in the same area. It's that sort of demographic. So having said that, there's also a lot of us who have also grown our families in the area. So, lots of concerns around childcare expenses and the cost of living and everything else. It has actually also been held by a man for 73 years. There has not been one woman MP for this seat. So, that's actually my aim is to be elected as the first woman for Wills. And that was one of the motivations to get involved as a woman in politics. I think it's time that this seat was actually held by a woman. So, I'm excited."
In terms of her motivations for standing, Ms Jefford said that after growing up in Alice Springs and having little idea of politics, after studying law she became much more aware of political issues like refugees and Indigenous issues.
"I moved to Melbourne, and I started working at Legal Aid. And so, I was really working with the demographic of people with complex needs, having no money, finding themselves in the criminal justice system and the family law system and family violence. But it was probably after having two kids, my two boys, and I started working at the Aboriginal Legal Service, and I was really struck by the fact that my Aboriginal colleagues were attending more funerals in a year than I have ever been to in my entire life," she explained.
"As a white woman with a law degree, I'm so very privileged. And to look at my Aboriginal colleagues and the people that we were working with in the community, and to realise that their life experience was so different to mine and was so different to my two white boys, that actually ... I mean, it enraged me, but also really woke me up to what we were dealing with and realising that a lot of my clients were more likely to go to prison in their teenage years, or even as children, than my two white kids."
Her "political compass" has always lined up with the Greens – and Ms Jefford said these kinds of issues are the ones she wants to focus on to make her electorate better.
"I think in a seat like this, where it has been somewhat safe Labor, it's less safe these days. I think I'm part of the conversation, I'm part of democracy just by running to push for better in Parliament, to push for more action on climate change. For a federal ICAC, we need integrity back in politics. I'm sick of mediocrity being the standard. And not even mediocrity, but appalling behaviour being the standard," she added.
"For a long time, I actually didn't think I had the skills. And I did the Pathways to Politics program at Melbourne University and discovered pretty quickly that a lot of the women in that program also thought like me. They were like, 'Oh, I think I might want to run. But maybe, I'm not good enough.' And realising that I already had a lot of the skills that were required, what I needed was the confidence and for somebody to say, 'You can do this, Sarah.' And that person was me."
Whilst lawyers naturally have a lot of skills in areas like advocacy, negotiation and communication, Ms Jefford has also done training in mediation and advocacy, which she said is especially useful in a political setting.
"We need to get away from this idea that the partisan approach of arguing and attacking each other and yelling at each other in Parliament, that there are actually better ways to do this. And a lot of family lawyers would actually be very good in Parliament because we are used to negotiating for the best interests of everybody rather than for my own interests or the people that have paid me to be there. So, I think I already had those skills. I just needed to see that I had them. What I found is actually what I was kind of scared of was campaigning, because I didn't really know what was involved and I was a bit worried about sort of putting myself out there and not doing a good job.
"I think a lot of people are like me, the sort of perfectionists. I only want to do it if I'm going to do an excellent job at it. But also, it takes practice to get there. Campaigning has been much more fun than I expected it to be. And all those scary things that I thought would be happening haven't happened yet. So, I haven't really been trolled, I haven't really been attacked," she said.
"I'm sure there's plenty of time for those things to happen, but I'm building more and more confidence. Every conversation I have with somebody in the community is more confidence for the next conversation, and also, getting an idea of how the community feels about these issues that I can then take that with me to Parliament to really represent a community's interests, which is amazing. It's good fun, but it's very rewarding."
The transcript of this podcast episode was slightly edited for publishing purposes. To listen to the full conversation with Sarah Jefford, click below:
The Lawyers Weekly Jobs Board has had a refresh! To check out the latest opportunities in private practice, in-house and more, click here.