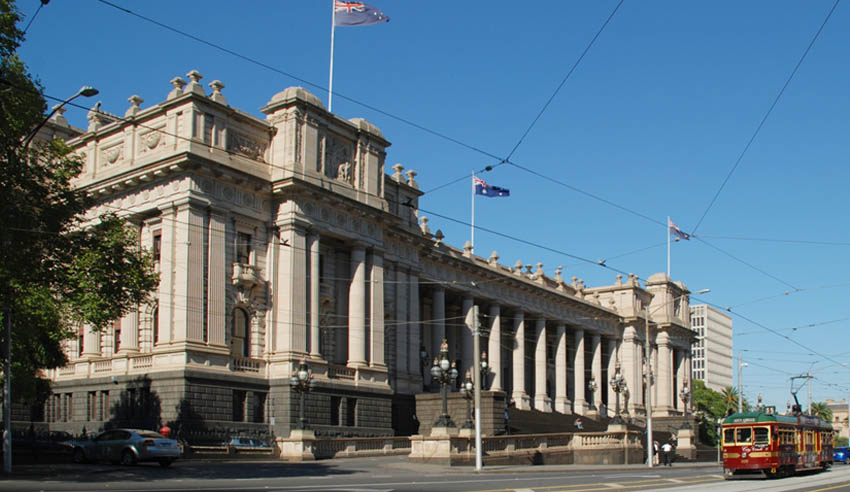 Victoria is set to become the first state or territory in Australia to ban the public display of the Nazi symbol, in a new bill introduced by the Andrews government this week.
The Hakenkreuz, often referred to as the Nazi swastika, will be banned from being displayed in public in Victoria, after the Andrews government introduced the Summary Offences Amendment (Nazi Symbol Prohibition) Bill 2022 on Wednesday (11 May).
Once the new law comes into effect, anyone who intentionally displays the Nazi symbol in public faces penalties of up to almost $22,000, twelve months' imprisonment, or both.
According to the Andrews government, the Hakenkreuz is a symbol of hate and causes division and significant harm to Victorians, particularly to the Jewish community – with this landmark reform sending a clear message that the dissemination of Nazi and Neo-nazi ideology has no place in the state.
Attorney-General Jaclyn Symes said that the bill also recognises the cultural and historical significance of the swastika for the Buddhist, Hindu, Jain and other faith communities as an ancient and sacred symbol of peace and good fortune. The bill does not prohibit the display of the swastika in such religious and cultural contexts.
"The Nazi symbol glorifies one of the most hateful ideologies in history – its public display does nothing but cause further pain and division," she said.
"As a government we want to do all we can to stamp out hate and give it no room to grow – banning the Nazi symbol sends a clear message that this vile behaviour will not be tolerated in Victoria."
The ban will be supported by a community education campaign to raise awareness of the origins of the religious and cultural swastika, its importance to the Buddhist, Hindu and Jain communities and its distinction to the Nazi symbol. The legislation will come into effect a year after passing to allow for time to implement this campaign.
This news has been welcomed by the Law Institute of Victoria, which consulted on the bill and recommended a fit-for-purpose approach to legislation that will more effectively address the broader issue of the harm caused by racist attacks and other discriminatory behaviours directed towards individuals.
LIV president Tania Wolff said she welcomed the new anti-vilification laws; however, more work is needed to protect marginalised Victorians.
"The swastika is synonymous with acts that can only be described as pure evil. The continued display of these symbols is unacceptable, and the LIV welcomes laws that ban such flagrant displays of hate," she said.
"While the LIV welcomes the ban of hate symbols, including Nazi symbols, addressing this issue in isolation through prescriptive legislation does not do enough to protect marginalised Victorians from persistent discrimination.
"The current legal framework regarding vilification in Victoria is deficient and does not adequately address the harm suffered by individuals who experience such conduct. A broader approach to reducing discrimination and the harm it causes is required, and the LIV would welcome any further steps taken to address this serious issue."