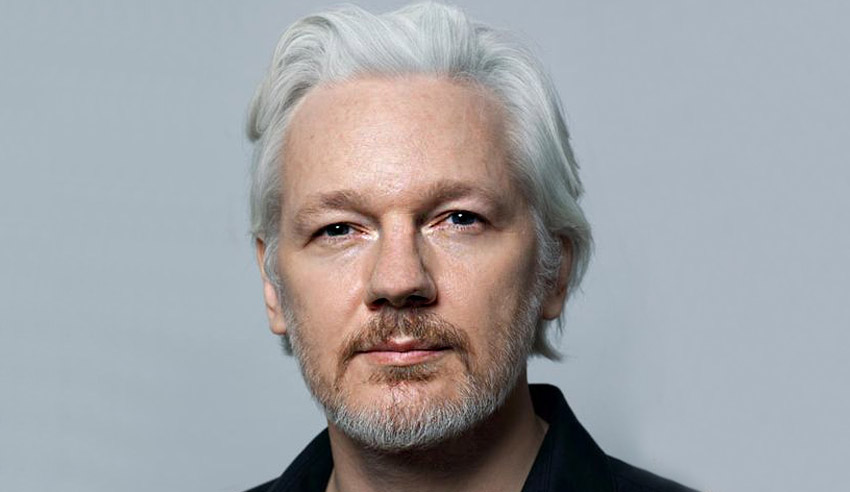 A professor from Western Sydney University Law School has indicated that the extradition of Julian Assange may be contrary not only to the United States Constitution but also to international law.
Mr Assange helped found Wikileaks in 2006, which was largely regarded as a repository for classified information from Western governments and a whistle-blower organisation.
Wikileaks has become renowned for publishing thousands of classified information covering everything from Hollywood to national security and wars.
Wikileaks also was criticised for publishing hundreds of thousands of documents leaked by former US Army intelligence analyst Chelsea Manning pertaining to conflict in the Middle East.
Mr Assange entered the Ecuadorian embassy in August 2012 seeking political asylum, which was granted. This was after concern that he would be extradited to the United States after being charged under the Swedish police for rape and molestation. The charges were later dropped.
On 17 June 2022, British Home Secretary Priti Patel announced that she had approved WikiLeaks founder Mr Assange's extradition to the United States on Espionage Act charges, with charges for a cumulative maximum sentence of 175 years in prison.
Previous concerns about the mental health of Mr Assange did not block the order from being made this time.
Michael Head, professor of law at Western Sydney University Law School, said that the decision by Ms Patel "places Assange in more immediate danger of extradition, even though his lawyers have foreshadowed further appeals to the UK courts and the European Court of Human Rights".
In addition, Professor Head said that "Assange faces no charges in Europe and never has. A Swedish investigation into unproven sexual assault allegations was abandoned several years ago."
In this case, Mr Assange likely faces scrutiny regarding his role in the disclosure of information through Wikileaks. Professor Head said that "the American charges against Assange cover WikiLeaks' 2010 and 2011 publications of the US army's Iraq and Afghan war logs, its Guantanamo Bay detainee files and 250,000 US diplomatic cables. The documents revealed war crimes, regime-change operations and spying on United Nations officials, among other abuses."
The questions about Mr Assange's culpability under American law is largely on the basis of constitutional protections as a journalist and an editor. Professor Head stated that the charges arguably violate the US constitution's First Amendment.
Professor Head noted that "when the extradition hearings opened in London in February 2020, the counsel for the US Justice Department asserted that the First Amendment did not protect Assange, a non-US citizen. This proposition is contrary to the language of the First Amendment and previous US Supreme Court authority."
"Moreover, none of Assange's actions were carried out in the US. If granted, the extradition could establish a precedent for any journalist or publisher, anywhere in the world, who allegedly publishes US classified material to be charged under the US Espionage Act," he said.
In addition, extradition treaties bar extradition for a political offence. Professor Head said that "the US extradition application arguably breaches both the UK Extradition Act and the UK-US extradition treaty, which prohibits extradition for 'a political offense'."
"The act also bars an extradition if it appears to be for the purpose of prosecuting a person for political opinions, or would expose the person to torture, inhuman or degrading treatment, or a possible death sentence. The US Espionage Act offences presently alleged against Assange do not carry the death penalty, but other charges under that act do," Professor Head said.
The change in the Australian administration does not appear to entertain the suggestion that there will be a change in the treatment of Mr Assange, an Australian citizen. Professor Head noted that "the current Labor government, like each of its predecessors since 2010, has not used any applicable legal and diplomatic powers to intervene on behalf of Assange. Instead, the government has offered him only consular assistance, insisting that it cannot intervene in Assange's legal proceedings."
However, there have been legal precedents that have demonstrated the ability of governments to intervene to secure the welfare of a citizen overseas. Professor Head noted that "legal precedents, including the 2007 case of David Hicks, who had been imprisoned by the US government at Guantanamo Bay, Cuba, indicate that Australian governments have a duty to lawfully consider a citizen's application for diplomatic protection from 'clear' or 'grave' violations of internationally-recognised human rights and lawful procedures".
There has been consistent evidence that Mr Assange's human rights are being violated by his imprisonment. Two United Nations bodies have ruled his detention to arbitrary and amounting to psychological torture. Similarly, it has been alleged that there have been serious defects in the legal proceedings, including the lawyer-client confidentiality.
Professor Head stated that "the best outcome would be for the persecution of Assange to be ended, with the dropping of the US charges, and for him to be immediately released".