Convicted lawyers put hands up for round two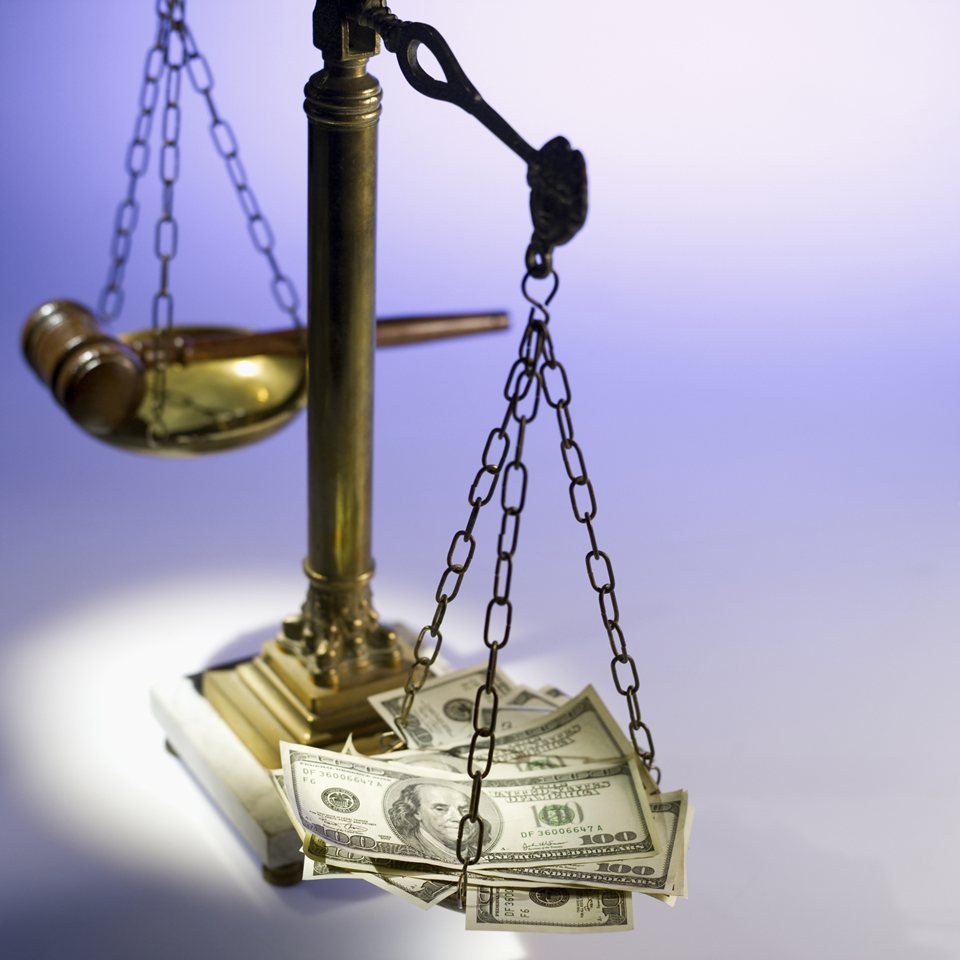 Two ex-lawyers who defrauded millions of dollars from injured clients have attempted to defend themselves again - this time on the grounds that they "simply got in over their heads"._x000D_ _x000D_
Two ex-lawyers who defrauded millions of dollars from injured clients have attempted to defend themselves again - this time on the grounds that they "simply got in over their heads".
Kentucky's Courier-Journal in the US reports that William Gallion and Shirley Cunningham Jr attempted to appeal their conviction and sentence for wire fraud by revealing what three judges described as "minor flaws" and "harmless errors" in their 2009 trial.
Probably hoping that their plundering of $US94.6 million from a $US200m settlement in 2001 would fade into insignificance, Gallion argued that his and Cunningham's behaviour was a result of a complex settlement and two lawyers being in over their heads.
The pair argued that they relied on the misguided advice of class-action expert Stanley Chesley in the case and that former state judge Joseph Bamberger (who the pair named as a director of a charity they set up with money from the settlement) signed off on many of the fraudulent actions.
None of these attempts at diversion stood up.
On 1 May, a US Federal Appeals Court ruled that "evidence of the defendants' guilt was so overwhelming".
Fighting chance
Cunningham and Gallion could not be contacted in prison for comment but Gallion's lawyer, Louis Sirkin, unsurprisingly said he "disagreed" with the ruling.
"I'm disappointed. … but I'm not done fighting," said Sirkin.
Perhaps some lawyers just don't know when to stop arguing, but Sirkin is adamant he will ask the full court to reconsider, and if that fails he'll go to the US Supreme Court.
Sirkin argued that "feelings about the case" eclipsed Gallion's right to a fair trial.
In the original case, 440 clients ended up seeing only around 37 per cent of the $200m that diet drug Fen-Phen's manufacturer, American Home Products, agreed to pay for their injuries.
The slimming pill combination was withdrawn from the market in 1997 after it was shown to cause heart valve damage.
Gallion, 61, is serving 25 years at a federal prison camp and is ineligible for release until December 2029. Cunningham, 57, was sentenced to 20 years with a release date set for August 2025.