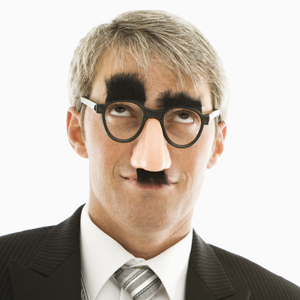 A Canadian man's eagerness to give free legal advice should have been the first telltale sign that he wasn't a real lawyer.
Romain Ronald Christen (who used the pseudonyms Ronald R.F. Dawson and Ron Dawson) was found guilty of falsely claiming to senior citizens that he was a semi-retired lawyer who did pro bono work, according to the Montreal Gazette.
Judge Suzanne Bousquet ordered Christen to pay CA$21,500 in fines for three cases of illegal practice of the profession.
The investigation of Christen began when the Montreal Bar received a complaint from local woman Wendy Patrick that a man named Ron R.F. Dawson told her aunt, now deceased, that he had a legal mandate to oversee her affairs.
Patrick testified that Dawson had presented himself as a semi-retired lawyer to her aunt, Lorna Hughes, at a restaurant where seniors would meet for coffee.
As executor of her aunt's estate, Patrick discovered Hughes had loaned Dawson CA$14,000 and given him CA$3,500 to buy gold bullion.
The case follows the conviction of an American man for posing as a lawyer and taking nearly $US10,000 from an Illinios couple, who ran a small business, and one of their employees, the Daily Herald revealed.
Michael Gardner pleaded guilty to felony theft by deception and was sentenced to 90 days of jail work-release, 30 months of probation and restitution of $US9,600.
The 55-year-old came under suspicion when he failed to appear in court for one of his 'clients'. The subsequent investigation found Gardner had been representing the couple in business disputes, among other matters.
Folklaw urges lawyers to help prevent others from being swindled by phoney lawyers by alerting authorities when they spot an imposter. Only the real deal can spot a fake.