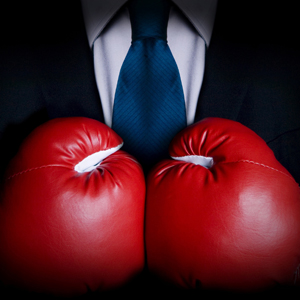 NSW might have lost the State of Origin series overnight, but a Blues legend won a legal stoush with a Queensland law firm last week.
NSW might have lost the State of Origin series overnight, but a Blues legend won a legal stoush Queensland law firm last week.
Michael O'Connor, who played 19 State of Origin matches for NSW between 1985 and 1991, was granted almost $1.5 million after a nightclub deal turned sour.
According to the Courier Mail, O'Connor took issue with the legal work of Robert Bax and Associates after his family trust, of which O'Connor and his wife are directors, used Bax to negotiate part of a total of $2.2 million in loans to the owners of Melba's nightclub on the Gold Coast.
Despite the best efforts of Folklaw, which might have donned the white shoes to visit Melba's on the Gold Coast while taking a break from pithy punning over the years, the business failed in 2008 and the trust was still owed money.
O'Connor took Robert Bax and Associates to court; and last week the Queensland Court of Appeal upheld an earlier judgment by the Queensland Supreme Court that found that the suburban Brisbane law firm had not ensured that its client had an adequate understanding of the transactions.
The firm has been ordered to pay around $1.47 million to the O'Connor family trust.
O'Connor's spectacular success in the courtroom reminds Folklaw of the glory days when NSW was a State of Origin force.
O'Connor memorably scored all 18 points for NSW on debut when they beat Queensland 18-0 in the first match of the 1985 series; the first series won by the Blues. He is also remembered for kicking a sideline conversion in heavy rain in the second match of the 1991 series to steal a win for NSW.
O'Connor engaged Shine Lawyers, who famously have Erin Brockovich on the payroll.
During the current series the Queensland maestro Jonathan Thurston went past O'Connor into second place on the all-time Origin scorers list.
Folklaw hopes that O'Connor invests some of his winnings into a training camp for NSW rugby league players to finally end the Maroons' years of domination...