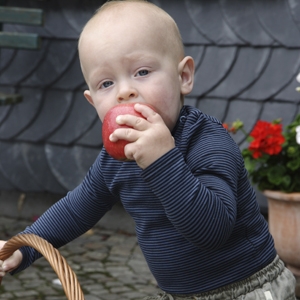 There's a killer line in the original Die Hard movie.
There's a killer line in the original Die Hard movie.
It comes when uber- villain Hans Gruber (Alan Rickman) questions John McClane (Bruce Willis) about who he is, to which McClane responds: "Just a fly in the ointment, Hans. The monkey in the wrench. The pain in the ass."
Well, according to reports in the UK press this week, movie tough-guy Willis could soon become a right pain in the behind for a more contemporary nemesis, tech giant Apple.
Reports suggest Willis, 57, is poised to pick a legal fight with the most valuable company of all time over his considerable iTunes music collection.
Willis is said to be fuming over the fact that he can't pass down his very large music collection to his daughters when he dies.
Rumour has it the Sixth Sense star has amassed a bulky library of music and keeps it on Apple's iTunes. But, due to Apple's terms and conditions, he won't be able to hand it down to his three daughters.
Willis is supposedly mulling around the idea of filing a lawsuit against Apple and is reportedly working with his legal team to set up a trust for his music downloads.
The actor's wife, Emma Hemming, has taken to Twitter in an attempt to pour cold water on the idea of her husband suing Apple over who will inherit his music collection, with Hemming tweeting: "Not a true story".
However, Hemming's Twitter account is yet to be verified, with Folklaw keeping its fingers crossed it will yet prove a fake … wholly in the interest of this Man v Machine scrap reaching the courtroom sooner or later.  
Does the action movie icon have the bullets to take out Apple? Folklaw says BRING IT ON!