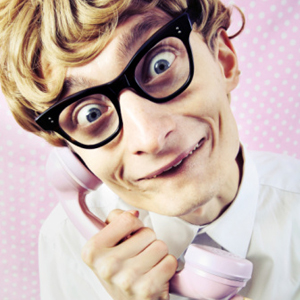 Folklaw may have just found THE cringiest law firm video on the internet...
Folklaw may have just found THE cringiest law firm video on the internet...
We have highlighted some cringey law firm advertising from Australian law firms in Folklaw before, but if you really want to reach the height of cringe you, of course, have to turn to our American cousins.
Since its release last year the annoyingly catchy tune Call Me Maybe, by Justin Bieber protégé Carly Rae Jepsen (don't pretend you haven't heard of them), has been parodied a million times over, but Folklaw thinks Californian law firm Allen & Matkins just might have unleashed the most cringey YouTube parody of them all...
The video bizarrely starts with a headset-wearing woman lip-syncing while a man (badly) sings the song. Things just get worse from there, with an equally average female singing voice chiming in after a while, just in time to unleash the truly terrible lyrics of the re-worked chorus: 'Hey, you've got problems, and I'm a lawyer, here's my number, so call me maybe?'
The video also features shots of some extremely uncomfortable-looking staff members playing toy instruments, badly lip-synching the words and attempting some sort of synchronised dance that would make any embarrassing uncle at a wedding look coordinated.
The description of the video reveals that it was first created and shown at the Allen Matkins 35th anniversary retreat, so Folklaw does hope it was all just an elaborate joke...
But for those who took part in the making of this and allowed it to be released on the internet, all Folklaw can say is we are cringeing for you.
There are some things that should be strictly kept for private viewing.