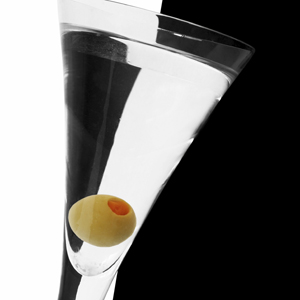 His name is Burns, Tony Burns, and the Melbourne barrister has been appointed to a panel that is investigating a race involving a horse called Miss Octopussy.
Burns, formerly a senior detective with the Victorian police, was appointed as an "honourary steward" late last month as part of a three-man panel that is investigating whether Damien Oliver, the two-time Melbourne Cup winning jockey, placed a $10,000 bet on Miss Octopussy to win a race at Moonee Valley in October 2010.
Oliver rode another horse in the same race.
Senior stewards Rob Montgomery and James Hitchcock round out the three-man panel.
Oliver was stood down from his prospective mounts for the Cox Plate and Caulfield Cup, but last weekend (3 November) he rode Fiveandahalfstar to victory in the Victorian Derby.
While it is not known if Burns is a racing fan, he is no stranger to acting on high-profile matters involving sports identities.
In 2008, it was Burns that called Collingwood footballer Alan Didak to tell him he would not have to give evidence in a case involving Christopher Wayne Hudson, a member of the Hells Angels who shot three people in Melbourne's CBD in 2007.
One of the victims, Melbourne lawyer Brendan Keilar, was killed.
Alan Didak had been a drinking buddy of the bikie a week before the shooting.
At the time of going to press, Oliver had not given evidence before the panel.
Folklaw wishes all folks the best of luck on the punt tomorrow, but cautions against jockeys betting on races they are involved in!