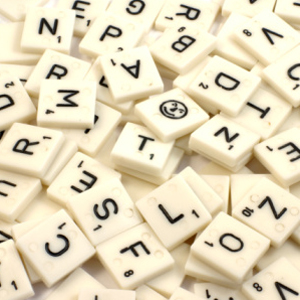 All the lawyers out there who enjoy a rousing game of scrabble ... this one's for you.
A solicitor form Belfast in Northern Ireland has been crowned Scrabble champion of the world after a gruelling five-hour final against a 43-year-old Liverpool accountant.
It may not necessarily be the kind of title that will get you ahead with the ladies, but being better than anyone else in the world at anything certainly suits a lawyer's ambitious streak.
Paul Gallen held his head in his hands in relief when he won the coveted title, reported the Scottish Daily Record. As he accepted the trophy and a £2500 cash prize, Paul admitted he was, for once, nearly lost for words.
But this is not the first time Gallen's lexicographic dexterity has paid off. He was also the 2006 champion of Countdown, a British game show involving word and number puzzles.
The 26-year-old started playing Scrabble seven years ago and clinched the UK championship thanks to the word "neonates", which scored him a mammoth 71 points. For anyone unfamiliar with Scrabble's scoring system, scoring 71 points with one word is as impressive as a golfing hole-in-one.
But if you're thinking Gallen is supremely clever for knowing the meaning of the mind-boggling words that won him the crown, think again. Gallen admitted he didn't know the meaning of many of the words he played.
"Hirudin was one of the best words I played, but I don't know what it means," he said. "It is really a game of maths – you are just taking on extra work by trying to learn all the definitions."
According to Wikipedia (Folklaw is nothing if not thoroughly researched folks), hirudin is "a naturally occurring peptide in the salivary glands of medicinal leeches".
How nice.