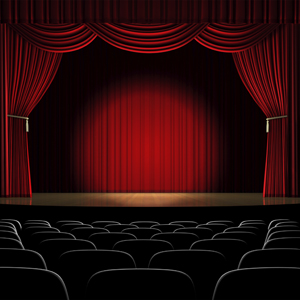 The legal chapter of the Queensland Theatre Company (QTC) will bring a "scandalously risqué" play to the unsuspecting public later this year.
The chapter, which has around 80 members from the profession up north, is supporting the Noel Coward play Design for Living, which is scheduled to open on 24 October.
A QTC promo flyer for the play describes it as a "subtle comedy, considered scandalously risqué when it was written".
Design for Living was penned by acclaimed British playwright Coward in 1932, just prior to the start of the Bodyline cricket series and a time when unemployment in Australia was more than 30 per cent.
The play, which involves a love triangle between an interior designer, a painter and an author, drew the ire of the film censor in London, leading to its release being staged across the Atlantic on Broadway.
Scandal has become the new normal in these sinful days folks, and Herbert Smith Freehills'  Brisbane managing partner Michael Back told Folklaw it was selected as a good play to support by the chapter because it wasn't offensive.
"It is not a well-known Noel Coward play and I haven't seen it – but we are confident it will have a broad appeal," said Back, the head of the chapter. "There would be no point in choosing a very minimalist play that is edgy, which might appeal to some but not to others. "We have tried to choose a play that has a much broader appeal and we will facilitate the engagement and involvement of chapter members right from the start."
In fact, members of the chapter will be able to get up close and personal with the director, Wesley Enoch, and the actors, by being able to attend rehearsals prior to the official opening.
"We will be involved in that right from the start," said Back. "Wesley will be talking to us right through the rehearsal phase.
"That is something we have never done before and allows chapter members to go behind the scenes and see how a play actually comes together."
That sounds like a pretty sweet deal for chapter members and prospective members, who are asked to make a minimal annual donation of $250.
Chapter members will also be entitled to attend a screening of the John Logan play, Red, starring Colin Friels in May.
Before the screening of both plays, chapter members are entitled to attend a private pre-show function prior to the performance.
For enquiries on how to join the Legal Chapter, you can click here.