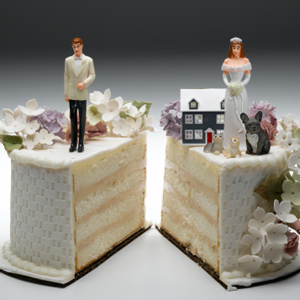 Today (Monday 7 January) is D-Day; in fact, it's D-Week.
Research in the UK has shown that the Monday of the first full week back at work after Christmas is when the most people decide to seek advice about, or file for, divorce, making this one of the busiest weeks of the year for family law lawyers.
Gosh, Folklaw is struggling to get through the day, so all the family law lawyers out there have our sympathies this week...
In the run up to 'divorce day' this year (seriously, Folklaw is just waiting for the cards to start appearing) the family justice minister in the UK has pledged £10 million to mediation services to help couples end their marriages more quickly and inexpensively.
"Reasons for divorce vary widely but there seems to be a consensus that there is a feeling of 'new year, new start' for many people and that is why they talk to lawyers in January," John Nicholson of the Irwin Mitchell law firm told the Daily Mail.
While this is UK research, as Australia's divorce rate is similar to the UK, with more than 40 per cent of marriages ending in divorce in both countries, it can be assumed that circumstances here are similar.
Unfortunately, it looks like festive cheer really doesn't last very long into the new year...