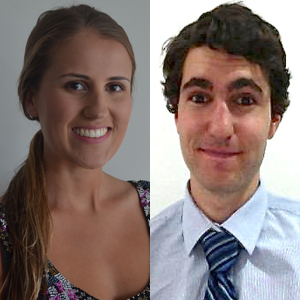 Natasha Cameron and Theodore Bentley profile some of the top influencers in Australian media law.
Natasha Cameron and Theodore Bentley profile some of the top influencers in Australian media law.
Expectations are high in legal circles for a large flow of media law matters this year. Media law specialists are increasingly being called to the front line as media and defamation cases become more prominent in Australian courts. Media damage control firms, such as John Connolly and Partners and Craddock Murray & Neumann, specifically tailor their counsel to handle public affairs and government relations, and media outlets take aim at legal issues and discussions in watchdog programs, such as Carson Scott's Law TV on Sky News.
Top media lawyers are expected to remain in high demand, with intense competition for both positions and workloads.
See below for profiles of some of the senior heavyweights in media law:
Tom Blackburn SC (Banco Chambers)
Tom Blackburn SC is renowned as one of Australia's leading defamation barristers. He was admitted to the NSW Bar in 1988 and was appointed senior counsel in October 2003. Many of his media cases have concerned telecommunications regulation, compulsory access to declared services and pay television. Blackburn has published a number of articles about defamation, including Uniform National Defamation Law, and he is frequently retained by Johnson Winter & Slattery for Fairfax matters. His recent cases included Fairfax Media Publications v Cummings (2012) and Ahmadi v Fairfax Media Publications Pty Ltd (No 2) (2010).
Adrian Goss (ACP Magazines)
Adrian Goss has held the position of corporate counsel at ACP since March 2007.  He is regarded as one of Sydney's leading media lawyers. Goss provides legal oversight for ACP's 52 audited titles, which sell 90-million-plus copies every year. ACP's external legal panel has a close relationship with Johnson Winter & Slattery's media law team. Corrs Chambers Westgarth's Andrew Lumsden acted for Bauer Media Group in its recent acquisition of 100 per cent of ACP Magazines for $500 million. Goss is also the national vice president of the Australian Corporate Lawyers Association (ACLA), Australia's leading organisation for in-house lawyers.
Gail Hambly (Fairfax)
Gail Hambly has been the company secretary and general counsel of Fairfax Media since 1993. She provides legal, corporate governance and internal audit services for the company. Fairfax Media is a leading multi-platform media company in Australasia, with revenue of more than $2.3 million in 2012. Hambly has degrees in law, science, economics and arts, and has extensive experience in commercial, media and communications law. As well as having more than 15 years of senior media executive experience, she is the director of subsidiary companies within Fairfax Media Ltd and is the chairman of Copyco Pty Limited. She is the director at Rural Press Ltd, Company B Belvoir Ltd, Fairfax New Zealand Ltd and serves as a non-independent, non-executive director of Trade ME Group Ltd.
Hambly is also a member of the advisory board of the Centre of Media and Communications Law at the University of Melbourne, the Media and Communications Committee and the Privacy Committee for the Law Council of Australia.
Page Henty (Network Ten)
Page Henty has been the general counsel of Network Ten since late 2011. She previously held the role of corporate counsel at media behemoth Austar. Henty has worked at New York's Hogan Lovells and was involved in the corporate and commercial law sectors at Allens, where she was involved in structuring and documenting the way multi-national media companies acquire and distribute television and internet programming internationally. Her extensive research covered operations within Australia, Asia, the US, Europe and Latin America.
Lynette Ireland (Foxtel)
Lynette Ireland is the chief general counsel of Foxtel. She was awarded the Legal People Corporate Counsel Award at the 2012 Lawyers Weekly Australian Law Awards. Ireland led Foxtel's contentious $1.8 billion acquisition of Austar United Communications Ltd, which created one of the largest media companies in Australia. Ireland began working for Foxtel in 1995 and has overseen the Telstra bundling agreement, the content supply agreement with Optus, and led Foxtel in the $200 million Seven Network litigation. She is very supportive of the development of new lawyers through her role on the CAMLA board.
Amanda Laing (Nine Entertainment Co.)
Amanda Laing has held the general counsel position at Nine in Sydney since 2006. Her myriad of responsibilities include oversight of legal affairs at ACP Magazines, the Nine Network and Nine Entertainment Co group subsidiaries. She is regarded as one of the hardest-working lawyers in the industry. Prior to this, she worked as a senior associate with Corrs Chambers Westgarth, moving to ACP in 1999 and later being appointed as general counsel.
Kevin Lynch (Johnson Winter & Slattery)
Kevin Lynch focuses on areas of media and dispute resolution in Johnson Winter & Slattery's media team, having been appointed partner in July 2010. He has a Master of Laws (media, communications and information technology) from the University of New South Wales.
Lynch also previously acted as corporate counsel for a commercial television network where he advised executives and general counsel on a number of areas, including intellectual property, privacy and human resources. He currently specialises in advising media and technology companies on defamation, privacy, legislative restrictions, copyright and trade practices, as well as general commercial litigation matters. He is also a member of the Communication and Media Lawyers Association, International Media Lawyers Association and a delegate to the Media Law Resource Centre.
Leanne Norman (Banki Haddock Fiora)
With more than 25 years' experience in defamation and media law, Leanne is at the top of her field and has acted for a large number of broadcasters and publishers.  She recently became a partner of Banki Haddock Fiora Lawyers. Banki Haddock was the firm involved in the High Court case, Radio 2UE Sydney Pty Ltd v Chesterton (2009), which involved defamatory comments John Laws made about a Daily Telegraph journalist. She was previously a partner at Herbert Smith Freehills, which also has an extensive media practice.  Leanne has conducted many high-profile defamation trials, primarily for Fairfax Media, including, in more recent years, actions brought by Jamie Fawcett, Pat O'Shane, Eddie Obeid, National Telecoms Group and Zia Qureshi.  She also acted for the Seven Network in the Wildly Wealthy Women action brought by the ACCC, which was taken all the way to the High Court to test the limits of the media's protection under s65A of the Trade Practices Act (now s19 of the ACL) from liability for the publication of misleading or deceptive material.  She has been included in the Australian Financial Review's Best Lawyers of Australia list since its inception.
Mark O'Brien (Johnson Winter & Slattery)
Mark O'Brien is one of the leading media litigators in Australia and has gained this reputation through his role in a number of high-profile media cases, including representing Publishing and Broadcasting Limited and representing the Australian Rugby League in the Super League dispute with News Limited. A Sydney partner at Johnson Winter & Slattery, he advises media corporations on broadcasting issues, contempt, copyright and intellectual property. JWS is a national firm that acts for the Australian News Channel, Channel 7 and Channel 9. They are the panel firm for ACP Magazines and have continued solid working relationships with major companies such as Fairfax Media. He is a member of the Law Society of New South Wales and the Communications and Media Law Association.
Rob Simpson (ABC)
Rob Simpson has been director of legal at the ABC since August 2007. Simpson has extensive experience as a corporate lawyer, and was previously a partner of Gilbert + Tobin and Baker & McKenzie. He was the first general counsel of Optus, and as such has considerable in-house experience as part of management teams. He graduated from the University of Sydney with degrees in Arts and Law (Honours).  He is regarded as one of the most popular lawyers in the industry, who is extremely courteous to deal with and adopts a best practice approach regarding management of ABC's myriad legal issues.
Robert Todd (Ashurst)
Robert Todd is a partner at Ashurst in Sydney in the intellectual property group and is a recognised media and defamation lawyer, with expertise in areas of IT, media regulation and litigation. Ashurst's clients include Channel 9, Foxtel and News Limited. Todd acts for a range of clients, including assisting the News and Network Ten groups on pre-publications advice and litigation. He also acted as an intervener in the high-profile internet defamation case of Gutnick v Dow Jones & Co Inc (2001), in which the plaintiff sued for damages in respect of an article published on Barron's Online. Todd has a Bachelor of Laws and a Bachelor of Jurisprudence from Monash University and is an accredited mediator.
There is an increasing awareness of social media issues among the legal fraternity. A recent finding in the ASX 100 General Counsel Report highlighted the increasing tendency of legal practitioners to incorporate social media into their day-to-day programs. More than 65 per cent of the general counsel group for the ASX 100 listed companies actively engaged in social media, particularly LinkedIn. We anticipate that social media law specialists will be a future growth area for the profession.
About the authors: Natasha Cameron and Theodore Bentley are law students participating in The Benevolent Society's 2013 Summer Clerkship Program.  The Benevolent Society is Australia's oldest charity and is celebrating its 200th anniversary this year. They are particularly interested in the application and development of media law and hope to practise in this area in the future.