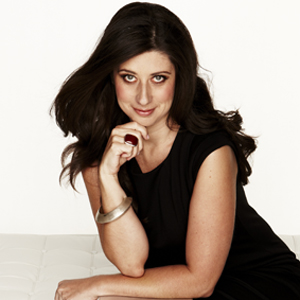 A keen intellect is among the top traits lawyers look for in a life partner, a professional matchmaker has revealed.
Trudy Gilbert (pictured), founder of Elite Introductions, has matched up more than 100 legal professionals from Melbourne and Sydney over the past eight years. Lawyers, she discovered, value intellectuality, interpersonal skills, expressiveness and integrity above all other traits. However, physical fitness and pride in one's appearance also rank highly.
A characteristic that you're more likely to find on the checklist of a lawyer, compared to other professionals, is altruism, she told Lawyers Weekly. "Lawyers want to meet someone who has a desire to 'give back'."
They also seek fun, adventurous partners who do not "sweat the small stuff" and "who like getting off the beaten track and having authentic cultural experiences", she added.
Dubbed the millionaire matchmaker, Gilbert works with high-flying bachelors and bachelorettes who pay almost $5000 each year for a crack at marital bliss. Most of the lawyers in her little black book are women, but this does not point to an epidemic of lonely female lawyers, she claimed, but simply highlights their sociability and desire for family relationships.
Long hours and busy schedules are also behind the growing number of lawyers seeking Gilbert's services. "Professionals are too busy working to have a social life," she said.
Gilbert could not reveal how many of her lawyer clients have found long-term love. But one success story is 35-year-old divorced lawyer Lucy, who approached Elite Introductions to meet "an ambitious, intelligent, outgoing and good-humoured partner". She was set up with a senior executive named Daniel who, seven months later, popped the question.
If the couple make it to the wedding day, Elite Introductions will have had a hand in nine marriages. But Gilbert prefers to measure success on whether members are eager to meet the people they're set up with.
"Our success rate is very high if [measured by] whether our legal members want to get to know the people they are introduced to further," she said.
But it's not always easy playing cupid, matchmakers in the US have discovered.
A lovelorn millionaire from Long Island is suing the matchmakers he hired to find his ideal wife. Even though six different agencies set him up with 250 women over the past 12 years, Larry Greenfield, a retired Wall Street trader, said the matchmakers hadn't done enough to find a woman who meets his exacting standards: "beautiful, thin, smart, Jewish, a sense of humour and from New York — but not an 'alpha'", the New York Post reported.