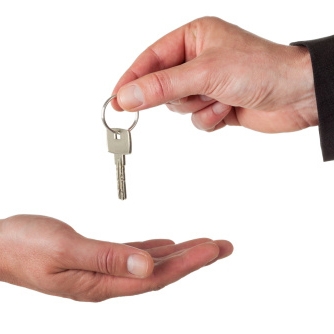 Landlords, like all other men, love to reap where they never sowed," Karl Marx once famously said.
 "
One London lawyer has plenty of reason to believe so after being left somewhat red-faced when his landlords emailed the law firm where he worked to complain about being owed two months' rent.
The London Evening Standard has reported that Franklin Price, a senior litigator at Soho firm Jeffrey Green Russell, initiated proceedings against his landlords after they sent an email to his colleagues at the firm alleging he had vanished from the £2300-a-month flat just off Oxford Street in London.
Price was ready to sue the owners of the property, Michael and Rachel Cooper, for £50,000, claiming that the email injured his reputation and he suffered embarrassment and upset, the Evening Standard reports.
However, Folklaw was surprised to learn that Price decided against taking on his landlords, despite claiming the Coopers had accused him of "unscrupulous" behaviour that apparently brought his law firm into disrepute.
The Evening Standard revealed that in papers lodged at the High Court, the landlords claimed they received an anonymous warning that "all his money is going on hookers" and that he had been engaged in "dreadful behaviour" during his short tenancy.
Allegations Price strongly denies.
The spat between landlord and tenant kicked off when the Coopers sent an email to Jeffrey Green Russell, entitled: "Trying to locate Franklin Price", claiming he owed more than two months rent and had not moved his belongings from the apartment or returned the keys to the agent.
The Coopers, who remarked that they "had no confidence in his veracity or integrity", alleged Price deliberately avoided paying rent he knew to be due, failed to vacate the flat and return the keys, and avoided responding to communications,  in order to avoid paying rent for as long as possible.
Rachel Cooper told the Evening Standard: "Franklin made our lives hell for the full six months of his tenancy. He acted arrogantly and unethically and his threat to sue us for £50,000 in damages felt like a deliberate act of bullying. It is a disgrace that a senior solicitor acts in this manner."
Folklaw is utterly shocked to learn the words arrogant and unethical could be linked to a lawyer.