Bringing sexy (lawyers) back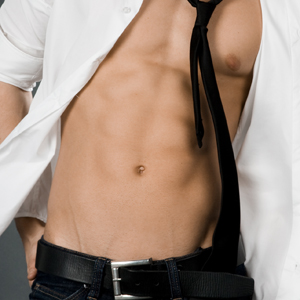 One of the great things about being a lawyer is you don't need to overly worry about your looks because you are being judged on your intelligence, not your appearance ... right?_x000D_ _x000D_
One of the great things about being a lawyer is you don't need to overly worry about your looks because you are being judged on your intelligence, not your appearance ... right?
Wrong.
As well as trying to deal with the tough economy and testy clients, lawyers in the US now have to worry about whether or not they'll make it onto the Business Insider's 'Sexiest Lawyers in America' list.
Sigh, Folklaw thought that, though the legal profession is by no means perfect, it was at least above judging its practitioners on how they look...
Even more disappointing, the Business Insider's list was apparently inspired by Barack Obama who, a couple of weeks ago, during a fundraising stop in California, reportedly described the state's attorney-general Kamala Harris as "by far the best-looking attorney-general".
Yeah. Folklaw is sure her looks were totally relevant in trying to decide whether she was capable of the top legal job in a state of more than 38 million people.
However, Business Insider appears to agree with Obama, as Harris makes it to number one on their sexy lawyers list.
The list contains 32 lawyers, an unusually un-snappy number for a list, which leads Folklaw to believe there must be only 32 good-looking lawyers in the whole of the US.
In the interest of our readers, Folklaw overcame its distaste for such a list to peruse the faces and CVs of these sexy lawyers ... and we have to admit many of them have some fairly impressive résumés.
The list, presumably in the name of equality, is made up of 16 men and 16 women, and includes a number of state district attorneys, law professors and pro bono powerhouses.
Also, proving that some families really get all the luck (and looks), the list features Harris' brother-in-law, Tony West, an associate attorney-general, at number five.
The most interesting entry though is Irina Khasin, who lands the number six spot on the list. The Vanderbilt Law School alumni and assistant district attorney at Fulton County District Attorney's Office is also a cheerleader for the Atlanta Falcons American Football Team ... Go Irina!!
Folklaw supposes the list was made in good fun, and at least it doesn't objectify one sex over the other, we just hope no one make a 'Sexiest Legal Journalists' list anytime soon.
That wouldn't be pretty...