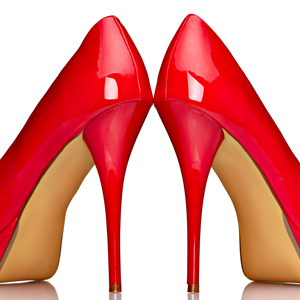 A group of US lawyers are slipping into something uncomfortable for a good cause today (May 14).
Around 20 male lawyers will parade around Chicago's CBD in high heels to raise awareness of domestic violence as part of a campaign by Walk A Mile In Her Shoes, a non-profit organisation that aims to bring an end to domestic violence.
The Chicago Tribune reported that the men will walk a mile in their choice of stilettos at the event organised by the Chicago Bar Association's Young Lawyers' Section (YLS).
For more than a decade, the YLS has hosted an annual campaign to bring awareness to violence against women, with members even volunteering at local domestic violence shelters.
"We want, as a Bar association, to raise awareness about these issues," Natacha McClain, YLS chair, told The Chicago Tribune.
 "We can talk about these issues with each other, but we're often preaching to the choir. This is our way to provide a voice for those who can't speak."
About 20 high-heel-clad women lawyers have signed up to take part in the walk to support their male counterparts; and the YLS has even offered tips on its website as to where large-footed men might find pointy-heeled shoes to fit their hooves.
Folklaw reckons the participants will be practising their strut beforehand, as the walk will take place during evening rush hour, to make sure it is seen by as many people as possible.
"That's the whole point," McClain said. "We want people to see this — it's a public awareness campaign."
Folklaw would love to see some of Sydney's stuffy, be-suited lawyers tottering up to the Harbour in high heels, especially if it was for a good cause ... and we had a camera.