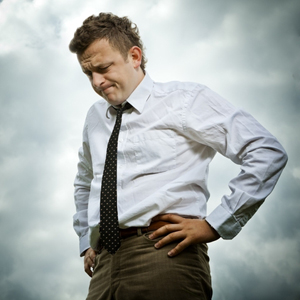 A property tycoon has managed to secure immunity from the UK divorce courts due to his hatred of the grey British weather.
The UK Telegraph reported that Maria Saward had launched a case through the English legal system for a share of her husband Paul's property portfolio. 
But Paul managed to convince a judge that his dislike of the weather in England meant he no longer thought of himself as a UK resident.
Folklaw also hails from the northern hemisphere, but I'm pretty sure our dislike of the weather in that part of the world doesn't mean we're no longer from there...
Paul (66) and Maria (63) met in Majorca, married in Gibraltar in 2009, and lived near Alicante, on Spain's Costa Blanca, until Maria left her husband in June 2011.
Maria turned to the English courts for a divorce, because of their international reputation for securing favourable settlements for the ex-wives of wealthy men, claiming that, though Paul was currently resident in Spain his 'spritual home' was in Hampshire in England, according to the Telegraph.
Hmmm, Folklaw likes to think its spiritual home is a mansion in Hawaii, but it doesn't mean it is...
Maria managed to receive a decree nisi though the English courts in 2011, but this was overturned in the High Court in October last year, the Telegraph reported, with Judge Lesley Newton ruling that Paul's permanent residence was in Spain and that the English courts had no jurisdiction over the couple's divorce.
The judge said: "Although the husband may well have expressed a dislike of Spain in forceful terms on many occasions ... he had made no concrete plans to [return to the UK]."
The judge said that the key piece of evidence was a letter Paul wrote while staying on his yacht in Southampton in England, in which he stated: "I have no plans of ever moving back here, I could not put up with the weather ... only two days left and I will be home."
Maria appealed the findings but in a ruling yesterday (4 July), the Appeal Court in the UK upheld the High Court's decision.
We guess she'll just have to weather this storm somehow...