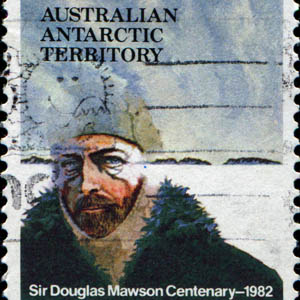 See Antarctica and make your mark in history with a scientific expedition retracing Sir Douglas Mawson's footsteps.
Making history is something only a few of us really accomplish. This year marks the centenary of the science project by Australasian Antarctic Expedition, led by renowned scientist and explorer Sir Douglas Mawson. To mark this celebration Adventure Associates in conjunction with the University of New South Wales are offering members of the public the chance to retrace the footsteps of Mawson and his colleagues. The 2013-2014 Australasian Antarctic Expedition, led by climate change specialists Professor Chris Turney and Dr Chris Fogwill from the University of NSW and Antarctic veteran and Adventure Associates owner Greg Mortimer, the voyages will repeat century old measurements to discover and communicate the environmental changes taking place in the south.
This isn't the normal run of the mill expedition to Antarctica (if Antarctica is a regular, run of the mill kind of place for you), nor is it just a touristy visit to Mawson's huts. On this expedition the public will have the chance to play an active role in scientific programs. There are only 26 places for the public to get onboard and the sales run exclusively through Adventure Associates.
There are two voyagers the public can choose from. The first one departs from Bluff, New Zealand on November 25, 2013 and runs for 13 days. Prices start from $8050 per person for a twin share in a superior cabin, private bathroom and all meals on board.
However, if 13 days isn't long enough for you, the second Spirit of Mawson Voyage lasts for 28 days, departing from Hobart on December 8, 2013. Prices start from $16,900 per person for a twin share.
This really is a once in a lifetime opportunity so for further information and bookings phone 1800 222 141 or visit www.adventureassociates.com or www.spiritofmawson.com  and secure your place in history.