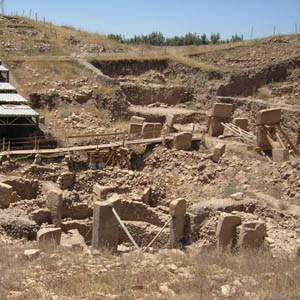 Alumni Travel highlights what to see in Eastern Turkey.
The east coast of Turkey is a much untapped destination, offering a wealth of interest for the curious traveller. But with so much choice, Alumni Travel helps tourists decide what to see. The region's history is rich and extensive, stretching back long before human settlement. However the accepted story of Eastern Turkey and its surrounding regions is that the vast array of wildlife and plants available were eventually able to be domesticated, changing the hunters and gatherers into farmers, potters and metal workers.
National Geographic recently detailed a spread about the recent finds at Gobekli Tepe which provide a glimpse into the extraordinary spiritual and cultural life that existed there around 10,000 BC. The site at Gobekli Tepe is mind-blowing. A series of shrines shaped like beehives with totem-pole-like stones standing in the centre dominate the site. With no sign of a village nearby it is thought this site was used for special services.
Sometimes sites such as this one can be problematic to get to, so the best way to see this amazing scene would be to go through a tour group. Alumni Travel offers group tour programs to these areas, as well as other areas of Turkey, Iran, Burma and Central Asia. They can also tailor-make itineraries for you and your friends with the itinerary, accommodation level and budget that you are looking for. A perfect way to explore and experience Eastern Turkey and more.