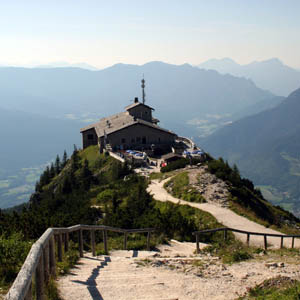 Want a tour with a difference? Albatross Tours cater for you with included excursions, numerous activities and interesting places.
Ever wondered where Hitler celebrated his 50th birthday? Or maybe you're curious to see the inside of a Nazi bunker? Perhaps your tastes lie a little less morbid and the infamous castle of Count of Monte Cristo is more to your liking? Either way, Albatross Tours offers their guests the chance to experience these and more.
No longer will you be sitting in a coach getting whiplash as you attempt to see the sights out the window. Specifically designed for Australians and New Zealanders, Albatross Tours know exactly who their customers are and what they want.
With smaller group sizes and many excursions and activities included, many clients are relishing in the formula of the tours. The 2, 3, 4 and 5 night stays in glorious old hotels means they can have a bigger bite of the city instead of just a timid nibble.
If you want to experience something unlike other conventional 'off the rack' tours, you'll definitely be able to feel the difference of Albatross Tours.
For your free copy of the Albatross Tours' European Summer, Christmas or ANZAC Commemorative tour brochures call 1300 135 015 or go to www.albatrosstours.com.au.