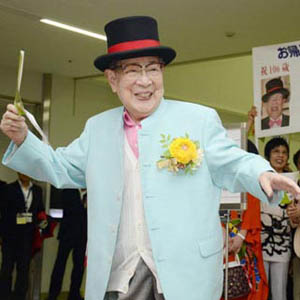 Here's something to aspire to: an 106 year old man has travelled the world on public transport. His secret? Never saying "I'm tired"
An 106 year old man from Japan has earned the Guinness World Record for the oldest person to have travelled around the world using public transport.
It took one month for Saburo Shochi, a professor at Fukuoka University of Education, to lecture in six countries and travel almost 60,000 kilometres.
His secret? "In my whole life, I have never said 'I'm tired'."
With his 106th birthday coinciding with his return to Japan and successful record achievement, the centenarian told his supporters, "I will live more".