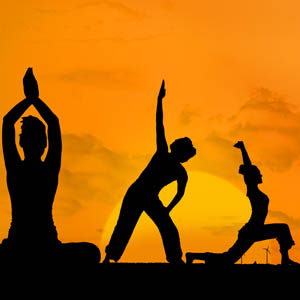 Experience the ultimate rest and relaxation in India
We all need a bit of rest and relaxation sometimes, to get away from the pressures of everyday life. Yoga and meditation are renowned for their relaxing and calming influences and what better place to experience these wonderful feelings than India, the stunning country of delicious food, breath-taking scenery and serene atmospheres.
Ram World Travel offers a specialised Yoga and Meditation tour which will have you feeling like Gumby by the end. For six nights and seven days you will relax in Delhi, the capital city, Haridwar, Rishikesh and Ashrams where you will have the chance to bend and flex under the tranquillity of yoga or sit calmly and have a blissfully clear mind with meditation.
If R&R isn't your thing other tours such as the Golden Triangle will take you to Delhi, Jaipur, Agra and many other places. Here you will get the chance to delight in the ancient and medieval times of India as well as appreciating the magnificent architecture.
Book for Ram World Travel today and experience India in whatever way you choose.