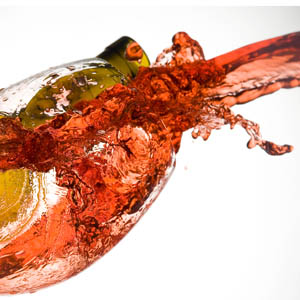 Qantas epiQure invites their members for some ultimate wine tasting
Qantas epiQure, the online wine and food community exclusive to Qantas Frequent Flyers, offering members a wealth of fine wine, food, events and rewards, is holding several spectacular events this Spring.
Qantas epiQure members and their guests can join Wolf Blass winemakers for the 2013 Wolf Blass Luxury Release. Guided through a delicious array of wine tastings, Qantas epiQure members will have the chance to sample several exceptional Wolf Blass wines paired with an impeccable five-course menu. The 2013 Wolf Blass Luxury Release events will be held in Perth on Thursday, September 19 and Canberra on Thursday, September 26. Guests will also have the privilege of sampling a surprise limited release wine.
The following month Qantas epiQure is also holding the 2013 Ultimate Wine Fair in Melbourne on October 5, and Sydney on October 12. The Qantas epiQure Ultimate Wine will see more than 30 participating winemakers from across Australia, along with a vast array of artisan cheeses and gourmet delicacies to sample, perfectly complementing the multitude of wines. Tickets are limited and on sale now, so don't miss out on your chance to meet highly acclaimed winemakers, sip elegant wines and savour gourmet food. To join Qantas epiQure and to secure your event tickets visit qantasepiqure.com.au/about/join.
For more information visit www.qantasepiqure.com.au