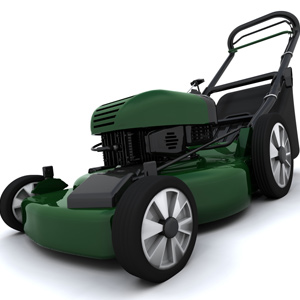 A Canadian man is taking legal action over a situation he has described as being worse than slavery – being required to mow a city-owned strip of grass adjacent to his home.
Richard Hykawy made the rather hyperbolic comparison when leaving a Winnipeg court on 4 September, TheRecord.com reported.
"Back in the day, slaves were kept. They were clothed, maybe not well. They were fed, maybe not well. But they were provided equipment and given what they needed to (perform) the work," said Hykawy.
"In the case of the city, we're not clothed, we're not fed."
For a number of years, Hykawy has refused to mow the grass on a strip of city property next to his house, which sits on a corner lot in what TheRecord.com described as a 'well-to-do' neighbourhood.
The US military veteran, who has already been fined hundreds of dollars for refusing to mow the grass, argues that the city's bylaw requiring homeowners to maintain property they do not own amounts to forced labour and a violation of his rights.
He did admit to reporters that his lifestyle is not really comparable to that of a slave and that he used the analogy partly for its "shock value", TheRecord.com reported.
Hykawy has chosen to represent himself in court (never a good idea) and has already received a dressing down from the judge for having irrelevant statements in his affidavit.
"It's more of an editorialisation ... than setting out facts within your knowledge," Justice Donald Bryk told Hykawy in court; he has postponed the case to give Hykawy time to file more required paperwork.
In good news for lawyers in the area, Hykawy did tell reporters that he hasn't totally ruled out hiring one, saying he would just have to weigh up the pros and cons.
Take Folklaw's advice – hire a lawyer; from experience Folklaw can tell you that when a story contains the line "he represented himself in court" it rarely ends with the person winning their case.