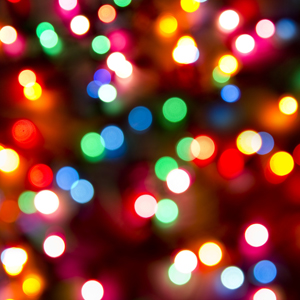 A barrister in Canberra has made global headlines after switching on more than half a million Christmas lights to reclaim a Guinness World Record.
A total of 502,165 lights are illuminating David Richards' home in Forrest, smashing the world record for the most lights on a residential property.
Folklaw dreads to think what Richards' electricity bill would have been if his energy company wasn't covering the cost as part of its green energy program.
Richards and his family originally won the title in 2011 with a 331,038-bulb effort. However, in 2012, they were outshone by a New York home that strung up a staggering 346,283 lights.
Not to be outdone, the barrister and his family put in a strong effort this year to trump their American rivals by more than 150,000 lights.
Richards told the Herald Sun that he and his wife Janean and their three kids installed the multicoloured streamers, icicles, candy canes, reindeer and other candescent decorations to raise funds for SIDS & Kids ACT.
"The charity is very close to our heart. We lost a child and SIDS looked after us many years ago," he said.
The Richards' last effort raised $78,000 for the charity, but this time they hope to break $100,000.
Anyone can visit the home to see the lights after dark until 26 December at 3 Tennyson Crescent, Forrest. Entry is via a gold coin donation.
Folklaw commends Richards' record-breaking effort for charity, but we're not sure we'd fancy living next door to him...