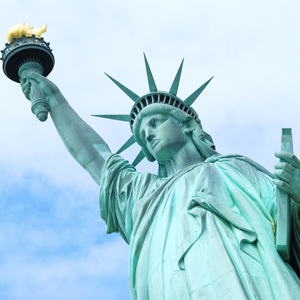 The New York office of DLA Piper is under the unflattering media spotlight (again) after being slapped with a $US80 million lawsuit.
This is the same office that was castigated over its billing practises earlier this year when an embarrassing internal email came to light that used the cringe-worthy phrase: "churn that bill, baby!".
DLA is currently being sued by two Cayman Islands investment funds that have claimed the law firm helped their investment manager misappropriate more than $US36 million, LexisNexis has revealed.
The lawsuit has accused DLA of aiding and abetting the breach of fiduciary duty and fraud; the firm has strongly denied any wrongdoing and said it will vigorously defend itself against the allegations.
DLA appears to have the dough to be as vigorous as it likes, growing its revenue by 8.6 per cent this financial year to $US2.44 billion. The figure makes DLA the highest-grossing law firm in the world, according to the American Lawyer's Global 100, knocking Baker & McKenzie out of the top spot – a position it has held for the past three years.
Folklaw wonders if DLA's recent woes have stirred a smirk or two at the Bakers offices...
Or maybe Bakers' New York crew is sympathising with its global rival down the road after dealing with its own controversy earlier this year.
In August, a former Bakers partner based in the New York office was given a prison sentence for stealing from a client.
The news came just a week after the NSW Independent Commission Against Corruption found that two other former Bakers partners engaged in corrupt conduct in relation to their actions involving the Mount Penny mining tenement in the Bylong Valley, near Mudgee.
One of the partners, John Atkinson, was a member of the firm's partnership in Hong Kong and, you guessed it, New York...