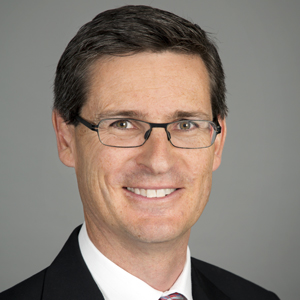 Campbell Davidson left the comfy confines of the Allens partnership to launch the Sydney office of Squire Sanders in late 2012. He reflects on a pivotal year in his career
Campbell Davidson left the comfy confines of the Allens partnership to launch the Sydney office of Squire Sanders in late 2012. He reflects on a pivotal year in his career
As I went to leave the office for our one year office celebration down at the Rocks in Sydney, I reflected on the incredible year it has been. 
Many of the recent changes in the legal market were the catalyst for my decision to leave very large Australian firms to establish and build the Sydney office of a truly global firm.
Some asked me at the time why I would contemplate joining a firm which many on the east coast of Australia had not heard of and which did not have an office here.  Some of the answers to those questions, which I gave over a year ago, can now also be found in my experience since joining the firm:
• A fantastic global platform which works; a culture of collegiality and collaboration;
• The opportunity to help build a new office based on this culture;
• To join a firm with a clear strategic direction.
Squire Sanders has been one of the very few firms in Australia growing over the past 12 months.
In doing so, we are building the firm in a way which is appropriate to a legal market which has changed over the past four years more than at any other time.  We are fortunate to be able to do this without the legacies faced by many others.
At the heart of much of this growth has been our new Sydney office which has grown to a team of 25, with the expectation of the announcement of another new partner early in the New Year.
This growth has, however, not been growth for growth's sake. It has been very strategic and in response to a changing legal market. It has been an opportunity to build a team in Sydney with the right people whose practices fit our strategy. 
We have national coverage with offices in Perth and Sydney and a project office in Darwin.  The three offices all work closely together – more like one office in three locations.
We do not wish to replicate offices and have the huge overheads that many firms in Australia have. 
Our firm will remain nimble, responsive and of a size which we believe is most appropriate in order to provide outstanding service and value to our clients. 
The inter-office collaboration and work flows have far exceeded my expectations. Partners around the world are constantly in touch with each other – looking for opportunities and working together to assist clients.
This has resulted in a fantastic flow of matters from our offices throughout the world.  We are currently working for clients on matters which have been referred to us from our offices in Madrid, London, Cleveland, Tokyo, Bratislava, Manchester, Singapore, Palo Alto, Leeds and Hong Kong.
For me, as a lawyer who enjoys working closely with colleagues on cross border work, the platform is hard to beat.
In Australia, we work on a mix of cross border and domestic matters with a particular focus on corporate, M&A, venture capital and private equity, construction and infrastructure, structured finance, IT and IP, employment and tax.
In building the team, the second partner to join me in Sydney was Richard Horton in March. Richard brings a wealth of experience in intellectual property, technology, venture capital and private equity. 
His unique market expertise with technology companies is derived from over 13 years in Silicon Valley.
Richard has introduced to our office with venture fund clients and a range of early and later-stage technology companies, including Blackbird Ventures, Southern Cross Venture Partners,  Square Peg Ventures, Telstra Ventures,  Startmate, muru-D, Brisbane Materials, Lifi Labs and ScriptRock. Of Counsel Richard Pascoe compliments  Richard's skill set with his IT, IP and telco expertise through his work with clients that include Etisalat, Morgan Advanced Materials and Horizon Power to name a few.
In May we welcomed Avendra Singh as a new partner tasked with expanding our construction practice in Sydney.  Avendra has most recently acted on a significant project with global Spanish construction giant Abengoa Australia Pty Ltd (a global client of the firm) and he has a close ongoing legal relationship with both Walker Corporation and Frasers. 
Since his arrival his feet have hardly touched the ground and he has almost worked around the clock taking one a short break to Europe where he still managed a number of client catch ups and introductions!
Tom Lennox and his team joined us in September as the last of our new partners for 2013.  He is a structured finance expert with particular expertise within the aviation, shipping and real estate sectors. Tom's practice complements the firm's M&A, equity capital markets and private equity practices.
In addition to our partners, other new joiners have added to our early success; Anna Elliott joined as part of our labour and employment team and most recently advised Australia Radio Network on the high profile recruitment of Kyle and Jackie O.
As would be expected, taxation specialist Louise Boyce works with all our teams in providing tax advice for our clients. 
I have thoroughly enjoyed my first year and having the opportunity to work with my colleagues on transactions for a range of clients such as Bibby Financial Services, Itochu, Fullerton Healthcare, First Solar and a consortium comprising CITIC, China Africa Development Fund and Long March Capital.
It has been extraordinarily exciting year and I have enjoyed building a team in Sydney.
In 2014, I will continue to be a China optimist and see growth in the corporate M&A market with increased infrastructure activity providing a need of our expertise.
The US will continue to be very important to our growth.  Additionally during my career, I  have spent much time in Jakarta and the announcement in November of our strategic alliance with Melli Darsa in Indonesia will provide many new opportunities for us in the region. 
I'm very much looking forward to the next stage of our development.  As a passionate yacht racer I know that success comes from having a great crew and I am thrilled with the 'crew' that I have working with me and I think 2014 will be even bigger and better. 

Campbell Davidson (pictured) is a partner at Squire Sanders in Sydney. He joined the firm in November when Squire Sanders opened its Sydney office