Deli behaviour leaves bad taste in mouth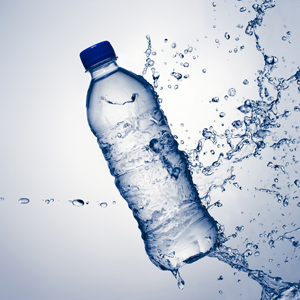 If a claim by a woman that she drank water contaminated by semen is true, Folklaw really, really, hopes her lawyers successfully reap full legal retribution on the alleged perpetrator._x000D_
If a claim by a woman that she drank water contaminated by semen is true, Folklaw really, really, hopes her lawyers successfully reap full legal retribution on the alleged perpetrator.
Perth woman Alicia Cooper filed a writ last month alleging that a bottle of water her husband purchased for her from a deli in Perth in 2010 contained semen.
Perth Now has reported that tests later showed semen was in Cooper's water, with DNA tests confirming the semen came from the former owner of the deli.
In a statement to Lawyers Weekly, Jacinta O'Connor, the Joondalup-based based Slater & Gordon lawyer acting for Alicia Cooper, said her client had suffered significant emotional distress and financial harm as a result of the alleged "disturbing" actions of the owner.
"This incident has had a devastating and lasting impact on her life," said O'Connor. "We all place our trust in the people who serve us food and drinks, and we don't expect them to deliberately contaminate the products we buy and consume."
Folklaw can only agree with O'Connor's sentiments, who also added that her client felt "let down" by the system.
"This kind of thing could happen to any one of us and my client was unfortunate enough to be a victim to this alleged disgraceful conduct.
"She feels humiliated and embarrassed by the incident, and utterly let down by the very system that is put there to protect us all."
Folklaw, which has always considered bottled water an unnecessary indulgence, won't be changing its policy of sipping from bubblers any time soon.