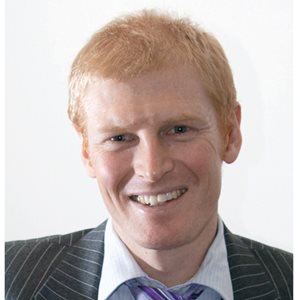 The biggest losers in the Australian legal market in 2013 were global law firms.
The end of January is traditionally a time when austerity measures are put into place to trim that expanding waistline after the over-indulgences of the silly season.
In 2013, Scrooge was sighted in many law firms well before Christmas, with law firms across the board rolling out austerity measures at a time when austerity reigned.
It was not so much a case of trimming fat as cutting to the bone.
Such cost-cutting meant that for many lawyers and law firms during this most recent yuletide season, there was not much to celebrate and fewer people to celebrate with.
Large global law firms were amongst the most affected firms.
A quick roll-call of bad news stories from some of the largest and most prestigious firms to have a presence in Australia includes:
• Redundancies at King & Wood Mallesons
• Redundancies at Norton Rose Fulbright
• Redundancies at DLA Piper
• Pay Freezes at Herbert Smith Freehills
• Graduate Recruitment cuts at Allens (given they have hitched their star to Linklaters, we have included them in the global law firm category).
All of the firms cited above have also suffered significant partner defections in 2013.
In this respect, KWM and Herbert Smith Freehills were the hardest hit, with Ashurst also losing a number of senior people last year, not all of whom were tapped on the shoulder.
It is not unreasonable to suggest that the pre-merger/alliance firms of Mallesons, Freehills, Allens and Blake Dawson were in a happier and stronger place in the market than their present post-merger situation.
Big not necessarily best in Oz
What is interesting about all the firms mentioned above is what they have in common.
All these firms have at least four Australian offices and all of them have offices in Melbourne and Brisbane. For many of them, that is a result of the legacy left behind from the national firms they merged with.
What is also interesting is that the names of the two most prestigious international firms in Australia are not on the list of woe above.
Allen & Overy and Clifford Chance didn't downsize or institute pay freezes in Australia in 2013.
Although these two firms are global giants, their respective Australian operations are modest when compared to their aforementioned rivals, yet much more targeted.
They don't have offices in Melbourne or Brisbane.
Where they do have offices, in Sydney and Perth, they have steadily grown since opening in 2010 and 2011 respectively.
Clifford Chance, in particular, has seen its Australian headcount grow from just over 30 lawyers in 2011 to over 70 now.
By targeting only the high-end east-cost and west-coast work these two firms have succeeded while their global rivals have failed.
Their rivals are starting to twig to this, with DLA Piper's decision to exit workers compensation work a nod to the fact they have spread themselves too thin in key practice areas in Australia.
Sure, Australian firms have not been immune to the problems faced by global rivals.
DibbsBarker and Kelly & Co laid off people while Clayton Utz was one of many firms to see revenue dip in the last financial year, with Clutz also cutting graduate recruitment numbers.
According to the mantra of the pro-global law firm crowd, it would be national firms that would struggle the most in a global legal environment.
That hasn't been the case.
Some national firms, like Gilchrist Connell have thrived.
Just as increased competition in legal markets in New York, London and Shanghai drove the globals to open here, it has been increased competition that has made their lot a tougher one.
Why would an Australian general counsel of a large international company with multiple offices in Australia want all six firms on its panel to be global law firms?
Strategically, it is smarter and more cost effective for them to have a mix of global, national and boutique firms on the books.
As we enter 2014, it is the managers in boutique firms in lucrative niche areas such as insurance, telecommunications and banking and finance that will be sleeping easier than their counterparts at large global firms.
Despite the chastening experiences of some global firms in Australia last year, firms like Pinsent Masons continue to eye up Australia – and more will arrive in 2014.
As the Australian legal market continues to mature, it is much more likely that the successful global firms in the long run will be ones that enter the domestic market with a highly targeted strategy.
The one-office Australian entry of litigation specialists Quinn Emanuel Urquhart & Sullivan last year makes perfect sense.
In the present climate, global firms looking to enter Australia via a merger with a large firm spread across many practice areas and many cities is one that is fraught with danger.