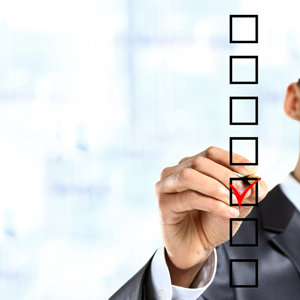 Job-seeking lawyers with unspent criminal convictions will no longer have to tick that box after a Magic Circle firm decided to stop asking candidates to "fess up" in job application forms.
Freshfields Bruckhaus Deringer was responding to a nationwide Ban the Box campaign run by the charity Business in the Community (BITC), so Folklaw understands. The aim of the campaign is to promote the assessment of job seekers on the basis of their abilities – but presumably not the questionable abilities that landed them in court in the first place.
Under the new dispensation, Freshfields will request information about unspent criminal convictions only after a job offer has been made, according to the UK's Law Society Gazette.
Unspent criminal convictions will not necessarily hinder a lawyer's prospects of working for the firm – and if the lawyer later discloses convictions these will be assessed on a case-by-case basis.
"The Ban The Box campaign is an excellent initiative that highlights the major role businesses can play in helping ex-offenders back into work, away from homelessness and from adding to reoffending rates,' Freshfields partner Philip Richards claimed.
Indeed, Folklaw agrees that if such a scheme in Australia could remove but one down-and-out, vagrant lawyer from the mean streets of our cities and install that person in a fiduciary fund, then it would be worth its weight in gold to all concerned.
BITC director Catherine Sermon said: "We are extremely grateful to Freshfields for their pioneering move in banning the box."
Sermon said that by supporting the campaign Freshfields would benefit from access to a wider talent pool of applicants who might otherwise have been excluded. Folklaw concurs, and suggests that the nature of talents swimming submerged and invisible in that pool might surprise us all…