Firm hires footy star to get Moore work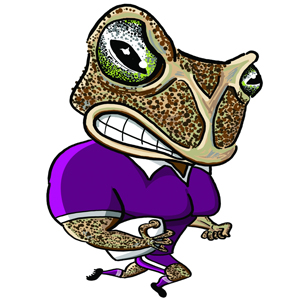 A Queensland law firm has launched a brazen campaign of parochialism by engaging a former Origin great to boost its coffers._x000D_
A Queensland law firm has launched a brazen campaign of parochialism by engaging a former Origin great to boost its coffers.
QLawyers, the litigation arm of Ferguson Cannon Lawyers, has struck a commercial arrangement with former rugby league player Billy Moore.
Moore is the public face of a campaign that includes a television advertisement where he is attired in a suit jacket and footy boots, falling off his chair in the advertisement's denouement.
"He is pretty iconic as far as Queenslanders are concerned," said QLawyers managing director, Glenn Ferguson when talking to Lawyers Weekly, adding that Moore stands for "strong values".
"It is part of taking our brand in the litigation area to a different level across Queensland."
Moore was a North Sydney Bear (RIP) and a Queensland State of Origin player in the golden years of league in the 1990s.
With the dulcet tones of Roy & HG on the airwaves, Moore played with the likes of Prune and Cumquat Walters (the brothers were fruit off the same tree), Deborah Kerr (Alfie Langer), Trevor 'The Axe' Gillmeister, The Far Side (Gary Larson), The 'Bad Attitude' of Dale Shearer and the Squirrel Gripper (Martin Bella).
In those heady days Moore became a cult hero north of the Tweed after repeatedly yelling out 'Queenslander' in the tunnel at half-time during one Origin game in 1995.
"We are not looking to expand into New South Wales," joked Ferguson, a former president of the Law Council of Australia, who said Moore and the firm first developed a strong relationship several years ago when he was a client.
Ferguson would not disclose how much Moore was being paid for his efforts, but added that it was "generous" of him to lend his support.
Folklaw hopes the Moore / QLawyers relationship works out a little better than the last law firm advertising campaign featuring a Queensland State of Origin player.
Paul "Fatty" Vautin, someone whom Folklaw never rated as a player or commentator, was the public face of Keddies prior to that firm's purchase by Slater & Gordon and its principal, Russell Keddie, being struck off after a paraplegic client was overcharged.
QLawyers has five lawyers across its two offices.