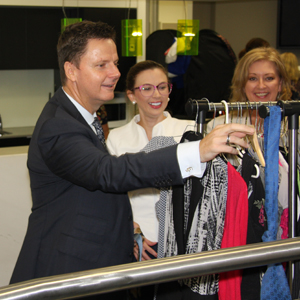 Holding Redlich hosted a fashionable fundraiser last week to coincide with International Women's Day.
The event was held at the firm's Brisbane office in support of Suited to Success, a not-for-profit organisation that provides pre-loved corporate wear and career advice to disadvantaged women.
A highlight of the day was a fashion parade featuring clothing designed by Holding Redlich construction and infrastructure lawyer Laura Chong, who is also the owner of fashion label The 400 Co.
ASIC's regional commissioner for Queensland, Brett Bassett (pictured right), was spotted donating some very stylish items to the cause.
Speaking at the event, Holding Redlich construction and infrastructure partner Janelle Kerrisk said the fundraiser, co-hosted by the firm and ASIC, was "a true partnership between the public and the private sectors to celebrate the women within them".
Kerrisk also reflected on historical struggles of women seeking to enter the legal profession, including Australia's first female law graduate.
"I learnt that the first woman to ever obtain a law degree, Ms Ada Evans, was refused from practicing as a lawyer; not because her grades were not good enough, not because she failed any of the necessary study, but because she was not considered a 'person'," Kerrisk said.
"The law at the time allowed only for a 'person' to be admitted to practice law and it was considered that the definition of the word 'person' did not include a woman."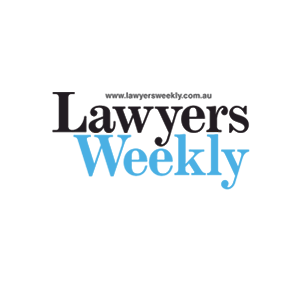 Caption: (l-r) Laura Chong from Holding Redlich; Madina Zulpukharova from Suited to Success; Brett Bassett from ASIC; Janelle Kerrisk from Holding Redlich; and Jenny Richardson from Suited to Success.