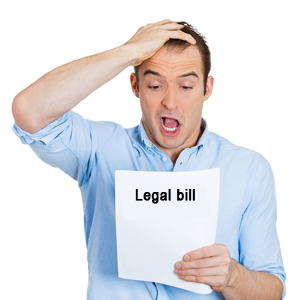 A Victorian solicitor has been banned from practising law until 2020.
Sole practitioner Jan Horak, 58, has taken the old adage 'time is money' to the extreme, billing clients $395 an hour for tasks including reading text messages and checking his online bank account.
The Herald Sun reported that the Caulfield North lawyer charged $36.75 to fax his bank details so a client could pay him, and $65.80 to send out a receipt and cover letter.
Setting an example for those who are overworked and underpaid, Horak bills $6.58 a minute for simple (tedious) administrative duties, like receiving mailed cheques and leaving phone messages.
Nobody likes to do admin, but seriously...
The Victorian Civil and Administrative Tribunal has banned Horak from practicing law until 2020 after he pleaded guilty to seven charges of professional misconduct and one charge of unsatisfactory conduct. The Tribunal also recommended the Supreme Court of Victoria remove his name from the roll of local practitioners
In the ruling, VCAT member Elisabeth Wentworth stated: "Mr Horak appears to have had no knowledge or understanding of the proper basis on which professional time can and should be charged to a client".
It was also revealed that Horak had a "long and serious disciplinary history". His practising certificate had been cancelled twice in the past.
Horak plans to appeal the decision.
It has occurred to Folklaw that Horak may not be the only lawyer with dubious billing habits. In case a lawyer might be planning to bill their client for the time spent reading this article, six years is a long time to be out of work…