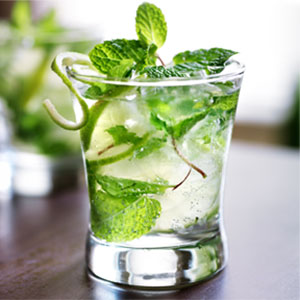 They are sweet and sour, mix well-known brands together and can end in celebration or remorse; hang on, law firm mergers are exactly like cocktails!


This is the extended metaphor that brand consultancy Intangible Business chose to spin out in their recent marketing report, Law firm mergers: a tasty concoction?

Intangible Business sent surveys to focus groups of law firm clients and asked them to compare recent mergers with classic cocktails.
Folklaw has examined the menu and found a hint of truth, a dash of mirth and a sprinkle of wit in each comparison.
Respondents to the cocktail survey felt the recent union between SJ Berwin and King & Wood Mallesons was best represented by the Singapore Sling, "a classic drink with an Asian flavour".
The Singapore Sling combines strong spirits and tropical crunch. It is a refreshing drink with a rich blend of dominant flavours.
KWM's executive director Murray Prior said the firm was pleased with this fit. He said KWM brands itself as "bold, new and grounded in the new world", much like the punchy red cocktail.
Slater & Gordon created a stir over the last year by merging with Pannone, Fentons and Goodmans Law. This concoction was seen as closely resembling a Long Island Ice Tea, "a strong tipple with lots of ingredients that you can continue adding to".
Being somewhat of a fan of this potent, effective alcoholic beverage, Folklaw believes this association will bode well for the firm.
The merger of Squire Sanders and Patton Boggs was appreciated by those surveyed as something similar to a Manhattan. The Manhattan's mix of rye whisky, sweet vermouth and angostura bitters has, like the new firm, "a strong US flavour".
Squire Patton Boggs responded positively to this comparison, saying it is "a good suggestion since it shows our focus on creating a unified brand, building on the strength of our heritage and values".
Dentons got lucky, coming out of the survey as a delicious B-52, a cocktail with a layered shot of coffee liquor, Irish cream and triple sec.
B-52 is "a short name that packs a punch, with three ingredients that blend well" and resembles the firm's merger with Fraser Milner Casgrain, SNR Dentons and Salans.
The classy Cosmopolitan is "internationally recognised and familiar to many", much like Norton Rose Fulbright.
UK tipples
DWF was classed as the minty Mojito, "a classic mainstay", and Thorntons became Rusty Nail –  "a combination of Scotland's finest".
The merger of Blake Lapthorn and Morgan Cole to make Blake Morgan was compared to a Gin and Tonic because "life is simpler with two complementary ingredients"; while insurance firm BLM was perceived as "a low-risk blend", the cheeky Mocktail.
Shakespeares has been "shaking up Britain's legal industry" by acquiring Leicester-based Marrons and Coventry firm Newsome Vaughan, so James Bond's Martini (shaken not stirred) was seen as a good fit.
Folklaw doubts if the survey was more than a clever marketing gimmick, but there might be a serious message behind the analogy. Mergers present a challenge to law firms, but they also offer a unique opportunity to mix in new flavours and spice up established brands.