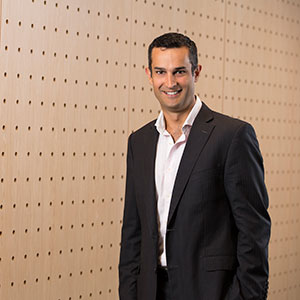 Folklaw suspects W+K chief operating officer Andrew Price may have something of a death wish but at least he is using his Herculean feats to raise money for charity.
Folklaw suspects Wotton + Kearney's chief operations officer Andrew Price may have something of a death wish but at least he is using his Herculean feats to raise money for charity.

Earlier this year Price lead a team of legal professionals on a 495 km bike ride from Dubbo to Wagga Wagga, raising over $125,000 to renovate not-for-profit Royal Far West's (RFW) building in Manly.

Now Price, who recently resigned from W+K and is now a director of Inspire Management Consulting, is preparing to compete in a half Ironman triathlon in Indonesia.
"I thought that if I'm going to go through the pain of that I may as well raise money while I'm at it," said Price, who will continue to do some consulting work for W+K.

Pain is really the only word to describe the 1.9 km swim, 90 km on bike and 21 km run that makes up this fitness-frenzy.
Acknowledging that not everyone is capable of such demonstrations of endurance, the firm has organised a slightly less exhausting challenge to raise $15,000 for a camp for rural families with autistic children.
A team from W+K will be sleeping out on the rooftop of RFW's building in Manly this Friday (8 August) as part of the firm's fund-raising project.

W+K partner Sean O'Connor, marketing manager Vicky Doneska, executive assistant Caroline Breen and office manager Karon Kelly will join Australasian Legal Practice Management Association (ALPMA) president Andrew Barnes for what will either be pleasant night under the stars or a sleepless night in the freezing cold.
"To be honest, I am checking the weather forecast every day," Vicky Doneska said, nervously. "Fortunately my husband climbs mountains so… I will be borrowing a lot of his gear to keep warm. The terms are that you are allowed your sleeping bag and sleeping mat but you aren't allowed anything that covers you."
RFW provides health services for children with non-acute developmental problems living in remote areas. The organisation caters for families who would not otherwise be able to access specialist care for children with Autism Spectrum Disorder, ADHD, ADD, Anxiety Disorders and Learning Disorders.

The camp that W+K is raising money for will bring families from remote regions to Manly beach for intensive therapy and relaxation time. The camp is in high demand; it only caters for ten families but over 100 apply for each session.  

The sleep out will not be completely exercise-free, however. Price will be back on the track come sunrise and hopes a couple of work mates will join him for a 'short' ten-kilometre run before breakfast.

The firm has raised $12,000 already but they are aiming for another three grand before Friday. If you would like to chip in, click here.