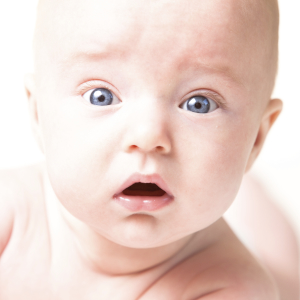 Folklaw had no idea such overt sex discrimination was still alive and well in the American courts.
Pregnant? Giving birth? Recovering? Caring for your infant? Too bad. The wheels of justice can't grind to a halt just because a few pesky female lawyers decide to have babies.
Such are the sentiments of Judge Jonathan Pelletier of the Atlanta, Georgia immigration court, who accused lawyer Stacy Ehrisman-Mickle of bad parenting because she appeared at a hearing with her newborn daughter after he flat out denied her request to reschedule proceedings around her maternity leave.
Folklaw had no idea such overt sex discrimination was still alive and well in the American courts.
Ehrisman-Mickle submitted a motion to change a hearing date just two days after taking on a new case. In the submission she attached a letter from her doctor who recommended she take six weeks off work because, you know, giving birth is pretty physically exhausting.
She was a sole practitioner with no one else to take over her case and the opposing counsel had no objection to the adjournment.
But Judge Pelletier would have none of this maternity leave nonsense and dismissed the motion. He said there was "no good cause" for moving the hearing since the lawyer knew she would not be available before she took on the case.
In the words of jezebel.com's Kelly Faircloth, "Tough shit, little lady. THAT'LL TEACH YOU TO REPRODUCE WHILE TRYING TO DRAW A SALARY".
Not wanting to let down her clients, Ehrisman-Mickle had no choice but to take her weeks-old daughter to court.
"Day care centres do not accept infants less than six weeks of age and I have no family in Georgia that could help me look after my baby," she explained. 
On her appearing in court with her infant in tow, the judge allegedly let forth a tirade of abuse, censuring the lawyer for her woefully inadequate parenting skills.
Surely, any decent paediatrician would be appalled to see a newborn exposed to so many court germs?
"[Judge Pelletier] humiliated me in open court," wrote Ehrisman-Mickle in her formal complaint.
In the complaint, she ripped into the judge, arguing that qualified, experienced and ethical lawyers such as she should not have to stop practising law when they become pregnant in order to accommodate such "backward thinking".
Ehrisman-Mickle's righteous fury did not stop there – she gave the judge one hell of a lashing.
"This thinking is absolutely reprehensible and should not be accepted by anyone within or representing the Department of Justice. I am horrified that this occurred," she declared.