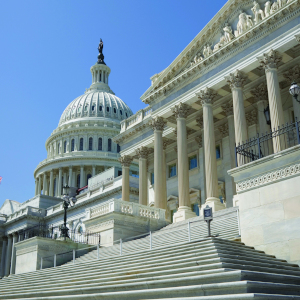 An African American lawyer whose high performance was rewarded with a bonus is suing a prominent global firm on allegations he was fired months afterwards because of his race.
Lyle A Silva filed a lawsuit against Cleary Gottlieb Steen & Hamilton on 23 December.
Silva was employed as a project lawyer with the global firm's Washington DC office between July 2011 and August 2012.
In his filing, Silva alleges he was terminated because "of his race or colour".
After commencing at the firm, Silva primarily worked on two matters in 2011.
At his end of year review in December of that year, Silva states he was told his performance thus far was "exceptional" and that his two supervisors "spoke very highly of him".
He was awarded a discretionary $US 2500 bonus at that review for work to date.
By July 2012 work on the second matter was winding down and he was placed on "furlough" pending assignment on another matter.
In the States, furlough describes a situation when an employee is placed on temporary leave, often due to economic circumstances.  
Alas, no new matter came up and a few weeks later, Silva alleges he was called by a senior attorney and staff attorney to inform him he was being terminated due to a lack of work.
Silva then did some investigation work of his own.
He found that of the five other project attorneys assigned to the second matter, one other, a Hispanic female lawyer, was placed on furlough and also terminated on the same date as him.
He also found that the four Caucasian lawyers that worked on this matter had kept their jobs, even though some of them might have also been placed on furlough while waiting for more work to come through the door.
Cleary Gottlieb denies the allegations.
In a statement to the ABA Journal, the firm said;
"We are aware of the lawsuit and believe that the complaint is without merit. The plaintiff filed a complaint approximately two years ago with the Equal Employment Opportunity Commission, which dismissed the matter last September."
Cleary Gottlieb has 16 offices, including digs in Hong Kong, Beijing and Seoul.